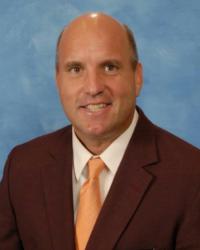 Coaches are like athletes. They are used to being corrected.
West Des Moines, IA (PRWEB) April 23, 2013
Brad Rose knows what good coaching looks like and how it can motivate student athletes to win – in all aspects of life.
Rose is the Activities Director for West Des Moines Community Schools in Iowa, and has coached baseball, football, basketball and track teams – many of them to state titles. Over the past 12 years, teams in his district, such as the Tigers of Valley High, the biggest school in Iowa and where he works from – have won 50 state titles, on average 3 or 4 a year.
"We have a good thing going here," he says with a smile. Rose knows what it takes to win and more importantly, how coaches best engage and inspire student athletes to experience success.
So when Iowa developed standards for evaluating classroom teachers six years ago, Rose realized that the standards didn't quite fit for teachers who worked primarily as coaches.
He had taken on the role as Iowa's Leadership Training Coordinator for Athletic Directors, and many of them asked him: "How do we get something that is more related to coaching"?
Since his district required an hour a day walkthrough evaluation of teachers and coaches, Rose took the eight Iowa teacher evaluation standards and "tweaked" them specifically for coaches.
He also added six elements of his own, focused on engagement, intensity, fundamentals, teamwork and an overall impression of the professionalism and demeanor of the coach, as well as the attitudes and sportsmanship of the athletes themselves.
For a few years, Rose did his daily observations on paper and pencil, but after he "fell in love" with an iPad, he started wondering if there was a way to use it for walkthroughs.
Eventually, Rose attended a training session in Central Iowa where Principals were doing walkthroughs with eWalk from Media-X Systems.
After a bit of training, he converted his paper template into an electronic form and found it was an ideal fit for his daily coaching walkthroughs.
"In sports, you're not going to watch someone for two hours at a practice," he says. "But you have lots opportunities where you can walk-through for 15 minutes and watch a volleyball or basketball practice. If you're at a game you can sometimes get 30 minutes watching the coach."
After Rose has completed his walkthroughs, he sends the observation form and his notes to the coaches he has observed.
"I have met as many times for positive reasons as I have for giving advice on something they might want to tweak or do a little different," he says. "I mainly use these as a positive way to give feedback, not as a way of catching someone doing something wrong."
---
eWalk from Media-X Systems is used by over 500 school districts in the US and other countries to conduct classroom walkthroughs and observations. The program is available on iPads, iPhones, Android devices and Windows/Mac desktops for offline data collection connected to a cloud-based data reporting and aggregation system.
Media-X Systems was established in 1996 and provides a range of software products for schools in the US and Canada, including teacher and principal evaluation, student reports cards and incident tracking.