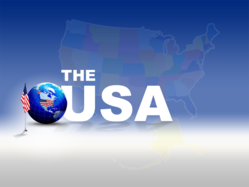 America is great because it has as much diversity in geographies as it does in peoples. ~Aurora Raigne
(PRWEB) April 24, 2013
The United States of America is one of the most powerful countries in the world in today's time. Many people from various countries around the globe want to migrate to this great nation in search of a better and productive life. Most of the people who migrate to the USA do not know much about it except that there are many opportunities throughout the country to establish a successful life there. Even the people who are born and brought up in the USA do not know everything about this country. Dev IT Solutions understands that every person living in the USA or willing to migrate to the USA needs to know about the country and to provide them with complete information. This app The USA has been launched by the company. As of now, this app is available on iTunes for iPad only but the company will soon launch this amazing Educational Mobile App on other platforms like iPhone, Android, Blackberry & Windows.
The USA App for iPad gives you all related information about States of America with a lot of fun. The App helps you get acquainted with all the States of this Great Nation. Beginning from discovery of the state till the formation of the country, from area of the state (in square miles) till the flag of the state and from the bird of the state till the nickname of the state, this app has every detail you might want to know about this country.
Below are the key features of this significant application for iPad – The USA
1. Attractive User Interface
2. Easy Navigation
3. Thorough Researched Information
4. Eye Soothing Graphics
5. State Wise Maps, Flags & Seals
6. State Birds & Trees
7. Nicknames of the States
8. Detailed information about each State
9. List and Terms of the Presidents
10. Knowledge Quiz
Dev IT Solutions, since its inception, has been delivering high quality products and services for its clients throughout the globe. So far, most of the apps developed by the company were Educational Mobile Apps, but the company is now launching various Mobile Gaming Apps for kids and adults. As of now, this gaming app "Brain Hawk" is available for iPhone & iPad on iTunes and for Android on Amazon Kindle Fire and Google Play Store. The company will also launch this app soon on other platforms such as Blackberry and Windows.
For more information, visit http://www.devitsolutions.com/devitmobileapplication/
About Dev IT Solutions:
Dev IT Solutions is one of the leading companies providing cutting-edge solutions for Mobile Application Development on various platforms. It has a dedicated team for development of mobile applications i.e. iPhone Application Development, Android Application Development, Blackberry Application Development and Window Mobile Application Development.
Contact:
Dev IT Solutions Pvt. Ltd.
A-302, Shapth Hexa, Opp. High Court, S.G. Highway, Sola - 380060
Email: parth(at)devitsolutions(dot)com
iPhone, iPad are trademarks of Apple Inc., Android is a trademark of Google Inc., Blackberry is a trademark of RIM Inc. and Windows is a trademark of Microsoft Inc.