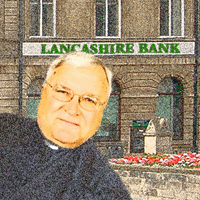 whether local banks make any more sense than simply smaller banks is debatable
London (PRWEB UK) 24 April 2013
The new Archbishop of Canterbury, recently enthroned Justin Welby, has a plan for banking in the UK. As reported in the Guardian on April 22, 2013, speaking at a Bible Society conference on Monday night, the leader of Anglicans worldwide called for a return to local banking, arguing that "...[a]t least part of the banking system should be local" and cautioning against further concentration.
Welby currently serves on the parliamentary commission into banking and was employed as oil executive prior to his ordination and given that he has firm ideas about how his vision might be fulfilled, by "...recapitalising at least one of our major banks and breaking it up into regional banks..." they could carry additional weight. Whether that are likely to come to fruition in the short term is more unclear.
Critics could argue that he proposals echo similar ideas presented by Ed Miliband, the Leader of the Labour Party, to the British Chambers of Commerce, urging the government to consider the establishment of a regional banking system akin to that operating successfully in Germany.
Whether the UK banking establishment will react warmly to the proposals is also perhaps debatable.
A compareandsave.com spokesperson commented:
"Welby's ideas for banking reform are certainly worthy of consideration. There has been much talk of 'banks too big to fail' and returning to local banking is certainly one way to reduce these risks, but whether local banks make any more sense than simply smaller banks is debatable.
"Over the past few years we've seen a number of smaller financial services businesses establishing themselves with an almost entirely online prescience. Keeping things online also has this added benefit of allowing consumers to compare financial service products to get the best deal.
"One thing the banking industry will almost certainly be happier about is Welby's clearing public confusion over the much maligned banker. In a better position than most to judge, the new Archbishop also confirmed, perhaps to surprise, in some quarters, that bankers, '...do not come in with horns and a tail burning £50 notes to light large cigars'."