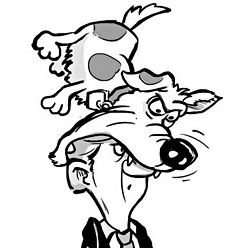 'Online Spaghetti Demystified' untangles some of the myriad of strands that is online marketing and sales.
Kidderminster, UK (PRWEB UK) 25 April 2013
WAKSTER has launched a tongue-in-cheek campaign, entitled 'Online Spaghetti Demystified' to untangle some of the myriad of strands that is online marketing and sales. This engaging whiteboard drawing animation is filled with hilarious cartoon drawings to guide viewers effortlessly through a journey that might otherwise have been overwhelming. It presents the key elements of a successful online presence as a roadmap of interconnected parts. The emphasis is on visual communication and its ability to attract attention with content that can easily be repurposed for effective lead generation across multiple channels.
This is the year of visual communication. The web offers a plethora of opportunities and the tools for easy access to content. But for many organisations this is more of a problem than a blessing. It has caused fierce competition for the diminishing attention span of sceptical, well-informed and empowered consumers.
The campaign devised by award-winning artist Philippe Ingels includes a series of digital posters as well as SlideShare presentations. "Visual communication is the most effective way to retain people's attention long enough so they 'get' your message and take positive action" said Philippe. "By interpreting the key concepts in cartoon format and using the whiteboard animation technique, viewers remain engaged without realising how much information they are taking in."
Click here to view the animation: 'Online Spaghetti Demystified'
About WAKSTER
WAKSTER specialises in visual communication including: infographics, illustration, graphic design, web empowerment and branded entertainment games and apps. The company helps consultants, instructors, advisers, salespeople, and marketing companies to differentiate their brand and message from the competition, gain and retain greater visibility, increase the level of engagement and trust among their prospects and customers and empower their website to generate more business.
The company has developed projects for SAS, Cartoon Network, The History Channel, Egmont Publishing, Tropicana, William Hill and many more either directly or through agency clients in the UK, USA and elsewhere.