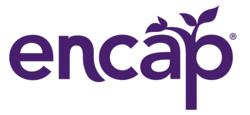 it is an honor to be a partner with BJ's Wholesale Club and we appreciate the opportunity to work together to drive sales in 2013
Green Bay, WI (PRWEB) April 23, 2013
Encap® LLC of Green Bay, Wisconsin was presented with the 2013 Partnership Award by BJ's Wholesale Club at their annual management training event. Encap was recognized for their commitment to innovation and for their support in training the BJ's team.
Encap was one of only a select number of suppliers to participate in the event that was attended by over 300 BJ's associates, including store managers and corporate executives. The event offered teams of BJ's associates' product knowledge training by vendors to help stores improve merchandising and sell-through.
According to Encap National Account Manager, Dave Jackson, "It is an honor to be a partner with BJ's Wholesale Club and we appreciate the opportunity to work together to drive sales in 2013." Jackson added, "Wholesale Club customers are looking for natural, organic products for their homes and gardens that are safe for kids and pets." In addition to providing Fast Acting™ Lime, for 2013, Encap was awarded three additional SKUs – Lawn and Garden Compost, Fast Acting™ Iron and a Wildflower jug. Encap's new consumer friendly packaging and innovative products that provide value were drivers for Encap's growth at BJ's for 2013.
###
About Encap
Headquartered in Green Bay, WI, Encap makes lawn and garden products from new lawn kits to stunning flower kits that are easy to use, effective, and safe to use around kids and pets. We use earth-friendly ingredients that work with the soil to create a better soil environment. Our patented Advance Soil Technology™ (AST™) and Seed Watering Technology™ (SWT™) make maintaining your lawn and garden a breeze. Encap products help create a better earth from the ground up™.
Encap, LLC.
3921 Algoma Rd
Green Bay, WI 54311
Phone: 920.406.5050
Fax: 920.406.9740
http://encap.net