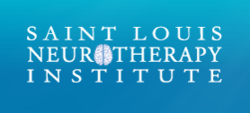 Saint Louis, MO (PRWEB) April 23, 2013
Starting May 16, Saint Louis Neuropathy will be sponsoring a series of on-going seminars on ADHD. "We encourage families who are struggling with issues associated with ADHD to come hear a little more about the process."
St Louis Neurotherapy provides a unique drugless approach to treating disorders such as ADHD, headaches, migraines, learning disorders, memory loss associated with aging, chronic fatigue syndrome, panic or anxiety disorders, and insomnia. Using neurofeedback, a painless brain retraining process, the landscape of the brain changes, allowing patients with developmental disorders to think, feel, and respond differently as they are using their brain in a more effective manner.
The ADHD seminars will review the history of neurofeedback, where it got its start, and how it evolved into the field of ADHD. Guests will learn about the process of creating and training new neural pathways inside the brain to allow individuals to function without the use of stimulants. Using brain wave patterns to diagnose a patient, the St Louis Neurotherapy team can review alternative approaches to deal with the ADHD sufferer's condition in terms of their neurological, psychosocial, and metabolic activity. While many parents are not aware, the American Academy of Pediatrics lists EEG biofeedback "neurofeedback" as a Level 1 Best Support to treating Attention and Hyperactivity Behaviors.
Families are encouraged to attend the seminars, particularly if they are interested in learning about alternative treatments to medication. Throughout the seminar, Dr. Jason Rhodes will draw from a case study, illustrating a past patient's journey through the biofeedback approach to ADHD, indicating the differences in the before and after brain map, as well as behavioral changes reported in the patient. Dr. Rhodes will also discuss the various sub-types of ADHD, giving a broader interpretation of what is going on in the body, and thus requiring a more specific approach to alleviating the symptoms.
Saint Louis Neurotherapy takes pride in taking a team-based, goal oriented approach to address the mental, emotional, and physical areas of each patient. To set up a consultation, contact the Saint Louis Neurotherapy team at (314) 983-WELL, or via their website at http://www.stlneurotherapy.com/.