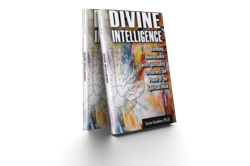 Southlake, TX (PRWEB) April 25, 2013
Dr. Jayne Gardner has devoted her professional career to the study of spiritual development and personal transformation. She believes in the unseen power of the individual, who through the exercise of spiritual thought and connection to emotions, can radically transform their circumstances. Dr. Gardner is a sought-after public coach and a principal of The Gardner Institute, a training facility for coaches accredited by the International Coach Federation.
Combining spiritual principles and neuroscience, Dr. Gardner will give the audience of this book a step-by-step, evidence-based process for rekindling the fire of the human spirit. "We all have Divine Intelligence but when will we begin to use this unlimited power of our mind?" Specific tools will be given to help the audience uncover the source of energy within them. Benefits will include creating and sustaining a peaceful mindset; a method to create higher energy; and steps for learning to change old patterns of thought and behavior.
"What if everything we have been taught about God is wrong? Don't worry, this is a good thing, as the real meaning of the Divine, as described in this book, is world-changing and we are all ready to hear this news. As soon as it reaches the majority of people, peace will be in everyone's heart and world peace will be closer to reality."
This book, Divine Intelligence introduces The One Universal Law that all religions, as well as all scientists, have been waiting for "God is inside of us, all of us! We are not separate from God."
Many people live their lives on the surface, not knowing the one truth that could give them all the good they could ever dream of wanting. The greatest discovery of all time, that the divine lives within each of them and they can all learn how to access it, is supported by scientific understanding of the brain.
The 15 Universal Spiritual Truths found in newly discovered gospels, provide a new view of God which will evolve as it would have 2,000 years ago if the manuscripts had not been buried. "Maybe we are just now ready to believe the truth about our own power. By activating your Divine Intelligence, one will begin to integrate the human with the divine and embrace the highest power on earth - the God within himself. This book is a challenge to take evolution into our own hands. We are learning from science that our fundamental nature is pure, calm and peaceful. Isn't it comforting to know that underneath the worries and stresses of our everyday outside world, there is essentially a wonderful, even pleasurable nature? Let's take this new truth and modify the template for evolution," states Dr. Gardner.
There are three ways this book can serve the audience: A connection with a Spiritual God within, instead of a religious one on the outside; learn how to use this unlimited power for a life of fulfillment and happiness; and better relationships, better health, and more prosperity will automatically follow. The story shares how a real person undergoes a transformative process of finding God, session by session, with his coach by his side.
About Gardner Institute:
The Gardner Institute is a Coach Training Institute based in Southlake, Texas. Founded in 1995, the Gardner Institute trains and maintains a cadre of coaches trained in coaching fundamentals and their proprietary coaching program, Mindset for Success. Additional information about The Gardner Institute.