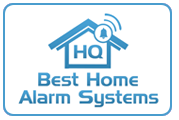 Educating consumers on home security and home safety.
Anderson, SC (PRWEB) April 24, 2013
BestHomeAlarmSystemsReviews.com is the leading provider of home security reviews and safety information. The home security website has helped thousands of consumers purchase the best security system for their homes and families. Educating families on the latest home security technologies and providing home safety tips are a major focus for the leading reviews site.
Mike Bristow the senior editor for BestHomeAlarmSystemsReviews.com announced, "The safety and security staff at BestHomeAlarmSystemsReviews.com publishes essential safety tips that every family can put to practice. In addition to installing a home security alarm, families can take steps to provide even a safer environment at home."
Follow these five security and safety tips from BestHomeAlarmSystemsReviews.com.
1. Ensure that all exterior doorways have Grade A locks. Install deadbolts on all exterior doors.
2. Never install deadbolts which lock with only a key. This can hinder the ability to quickly escape the home if a fire starts or an intruder breaks in.
3. Ensure the street address is clearly posted so that the authorities can identify the home in the event of an emergency.
4. Almost all air heaters should be located no less than three feet from beds, draperies or anything combustible.
5. Don't supply sensitive information such as a name, address, charge card number or Social Security number to an unfamiliar caller. Never leave a name or address on an answering machine.
About BestHomeAlarmSystemsReviews.com
BestHomeAlarmSystemsReviews.com is a consumer reviews website focused on helping individuals compare the features and services offered by the leading home security companies. The home security professionals at BestHomeAlarmSystemsReviews.com conduct annual reviews of dozens of home security systems providers but only the top providers are rated on their site. BestHomeAlarmSystemsReviews.com also focuses on delivering educational information to consumers to help them lead a safer and more secure lifestyle. For help and advice on security alarms or to do a comparison of the top home alarm system companies stop by BestHomeAlarmSystemsReviews.com at:
BestHomeAlarmSystemsReviews.com - The Source for Home Security