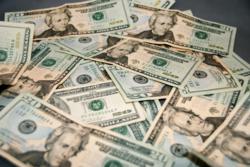 As a subscriber, we'd like to thank you by offering $20 off any order you place on either of our websites.

Chris
Elmsford, NY (PRWEB) April 23, 2013
New York-based Eye Care Associates enters its 14th year as the operator of CLEContactLenses.com and ShopCLE.com, an online e-tailer that sells contact lenses, contact lens inserter/removers, designer sunglasses and optical frames such as Ray Ban along with other items related to eye care such as eye vitamins and supplements.
Prior to the new year, Eye Care Associates made a decision to better help its patrons and visitors of eye care products by creating two separate YouTube Channels to provide product reviews, updates on discontinued and new products and in depth "how to" product information videos relating to eye care products to better help their current patients as well as potential customers.
Chris, a partner of Eye Care Associates, said "As a subscriber, we'd like to thank you by offering $20 off any order you place on either of our websites."
In order to receive $20, simply visit their YouTube channels by clicking on the link below and become a subscriber of each channel.
Visit http://www.youtube.com/user/CleContactLenses and become a subscriber and receive a $10 voucher good for any of our products on any of our sites, anytime –
Visit https://www.youtube.com/user/ShopCLE and become a subscriber and receive another $10 voucher good for any of our products on any of our sites, anytime –
Once each YouTube channel discovers a new subscriber, they will email that person a coupon code(s).
Chris also said "Subscribe to both channels and you just made $20. It's that simple. So head on over to our YouTube channels now and have a look at our most recent face shape series of videos which help you determine which frames work best for your face shape."
Last week ShopCLE.com once again updated their informational YouTube channel by adding videos that help visitors determine face shape to help prevent purchasing the wrong pair of sunglasses. PJ the Online Marketing Manager for ShopCLE.com said "The reason behind making this video series is to help educate viewers on which sunglass styles are right or wrong for their particular face shape. In today's digital era the best way to display such information is via online video. We wanted to arm our visitors with the proper knowledge to help them make an educated decision on what sunglass style will and will not work for them and what better way to do that than by providing actual videos." PJ went on to say "In our video series, users will clearly be able to see why a particular sunglass frame does not work with say a square shaped face or vice versa so that they don't have to worry about regretting an expensive purchase they made later on."
At the moment, ShopCLE YouTube Channel possesses over 15 videos and they continue to add more each week. The subject matter of these videos are based on product reviews and how to videos. The purpose of the YouTube channel is to better educate viewers so that they can make an educated purchase or even know how to find the perfect frame for their face shape. Other videos that are currently being worked on, will touch on authenticity of the different designer brands to help educate viewers the big difference from cheap knock offs versus official designer sunglasses.
According to the Department of Commerce, losses to U.S. businesses from the counterfeiting of trademarked consumer products are estimated at $250 billion a year. Most knockoffs are of luxury goods carrying a well-known trademark. They are a deliberate attempt at deceiving consumers into thinking they are buying products made by a reputable manufacturer when they are, in fact, purchasing inferior copies. The counterfeiter sets out to make money by deception . . . deliberately assuming the identity of an established, reputable manufacturer. As one can see, the videos that will be housed on the ShopCLE YouTube channel will go a long way to help educate users when they are looking to purchase designer sunglasses and designer optical frames.
At the moment, CLE Contact Lenses YouTube Channel possesses over 18 videos and they continue to keep adding new videos each week. The subject matter of their latest video is based on contact lens solution reviews. The purpose of their latest video is to better educate viewers so that they can properly care for their contact lens as well as know how to select the appropriate contact lens solution for any given particular contact lens since they are all made differently.
Eye Care Associates is based out of Westchester County, NY and has offices in Manhattan and Mahwah, NJ. CLEContactLenses.com and Shopcle.com has been in business online for the last 15 years selling contact lenses, contact lens removers, designer sunglasses, designer optical frames, eye vitamins, contact solution and all things eye care related. Both websites provides free ground shipping on all orders over $100.