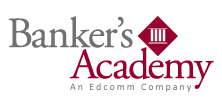 Fort Washington, PA (PRWEB) April 25, 2013
The free eLearning training curriculum, built using industry best practices in instructional design techniques, includes either Project Management or Management & Leadership Development. The training will be deployed from our full-featured Learning Management System (LMS).
Project Management provides the skills and knowledge needed to become a successful project manager. The curriculum discusses the various aspects of project management such as process, team, communication, and resources. The courses included in this curriculum will deliver the necessary skills to conduct successful meetings and communicate effectively while also being able to address any issues that may arise during the project management cycle.
Management & Leadership Development familiarizes the learner with the skills and strategies necessary to become a fair and efficient leader at the organization. The curriculum provides in-depth explanations of leadership basics and the skills that will contribute to becoming an effective leader, such as communication and management skills. The courses included in the curriculum address how to build and manage a team through coaching, managing, and delivering fair and accurate performance reviews.
These curricula are ideal for project managers in any industry that are new to the role, or for existing managers who need to expand on their management skills.
To take advantage of this limited time offer, contact us at 888-433-2666 or inquiries(at)edcomm(dot)com
##
About Banker's Academy
With 25+ years of experience and over 2,500 clients, Banker's Academy is the leading global provider of training solutions to the financial services industry, with a focus on banks, credit unions, and money service businesses. We're a partner you can count on to help you achieve your business goals. For more information, call 888-433-2666, +1.215.542.6900, or go to http://www.bankersacademy.com