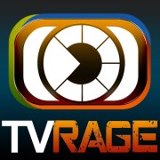 (PRWEB) April 23, 2013
Today, TVRage sees fit to shine its spotlight upon a piece by recently acquired feature writer Jennifer Lind-Westbrook. The piece examines the pros and cons of the current Netflix Instant streaming TV line-up, including pricing, selection, and technical quality. Netflix Instant has undergone a pronounced shift towards original programming in recent months, and that is also covered in detail. Do new original offerings like Hemlock Grove, House of Cards, and the return of Arrested Development make up for the gargantuan amount of classic shows that have left the service in the last year? Feel free to read the full article and make a decision from there.
Here is an excerpt from the piece, discussing Netflix's original programming strategy:
"Since Netflix doesn't seem either able or interested in offering current seasons of popular prime time and cable shows, the company that pretty much single-handedly put traditional video stores out of business, needs to find a hook or focus that their competitors lack. Original programming is one option as long as they can create consistent, quality product. Netflix's first original show called Lilyhammer about a mobster seeking refuge in Norway didn't exactly receive rave reviews. Its second attempt, the political drama House of Cards fared much better. In addition to Hemlock Grove, Netflix has ordered 13 episodes of Orange is the New Black a comedy/drama based on Piper Kerman's memoir recounting the 15 months she spent at a federal correction institution. The fact that the show was created by Jenji Kohan, who also created and wrote Weeds, seems promising. We know she can develop strong, funny and flawed female protagonists. Netflix is also dipping its metaphorical toe into the waters of animation with Turbo: F.A.S.T. (Fast Action Stunt Team). Now Netflix just needs to throw in a possible reality show-look what the genre did for Bravo-and maybe even a film or two."
There's some food for thought. Check out the above and much more in the full article.