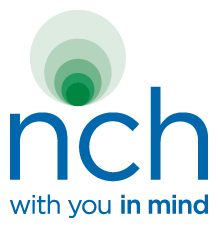 Some smokers feel they have really tried everything and this complementary therapy deepens their desire to quit and strengthens their willpower
(PRWEB UK) 23 April 2013
According to The Star, smoking related health problems in Sheffield cost almost £30 million last year, despite a decline in the number of deaths. Diseases associated with treating lung cancer, heart disease, strokes and other tobacco connected conditions were responsible for £27.9 million from the National Health Service.
In Sheffield alone around 97,000 adults continue to smoke despite anti-smoking campaigns and initiatives and as a result the City suffers from more smoking related deaths than national averages.
Claire Holden of Sheffield Stop Smoking Service said, "Stopping smoking is one of the most effective ways of improving your health."
Whilst the National Health Service has been doing its upmost to stop smokers continuing the habit and to help teenagers avoid taking it up, alternative therapies are also effective. The National Council for Hypnotherapy is one of the UK's most established hypnotherapist directories in the UK and gives details of qualified hypnotherapists throughout the British Isles who specialise in a range of areas including phobias, habits, weight loss and anxiety.
To date, The National Council for Hypnotherapy has helped hundreds of thousands of people quit smoking as a representative explained, "Stopping smoking through hypnotherapy can be effective as a new and unique approach. Some smokers feel they have really tried everything and this complementary therapy deepens their desire to quit and strengthens their willpower."
The National Council for Hypnotherapy continues to follow smoking related news.
NCH represents over 1800 hypnotherapy professionals within the UK and is committed to ensuring the highest possible professional standards amongst our members. Those looking for help with smoking, weight, anxiety, panic attacks, habits and phobias may be helped by local NCH accredited therapists, look for the NCH seal of approval on their websites. As one of the largest registers of independent Hypnotherapists, the National Council for Hypnotherapy (NCH) is actively involved with the Complementary and Natural Healthcare Council (CNHC) and strives to develop standards for the benefit of the profession, now and into the future.