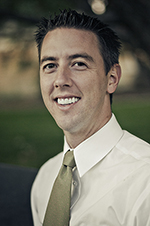 "When you build the bond of trust that comes from relationship marketing, you earn yourself a client who will come back to you for help again and again. That's sustainable business." - John Jonas
Salt Lake City, UT (PRWEB) April 23, 2013
Internet radio show "Breakthrough Directions" emphasizes the power of relationships and relationship marketing in online business. Each week, renowned guests share their secrets for building relationship capital and business systems.
This week's 'Breakthrough Directions' broadcast features John Jonas, outsourcing expert and thriving entrepreneur. In his interview with Linda and Gina, Jonas shares the inner workings of his business and the marketing strategy behind his seven-figure income.
For John Jonas, 'relationship marketing' is synonymous with 'good business.'
"Tons of online business owners are searching for the magic bullet that will launch them into overnight success or take their products viral. I'm calling the 'magic bullet' bluff: there's no such thing.
"Success comes from work and honesty. That's the core of relationship marketing. It's about targeting your market, becoming the authority source in your field and providing your clients with consistently reliable products. When you build the bond of trust that comes from relationship marketing, you earn yourself a client who will come back to you for help again and again. That's sustainable business."
For the last 10 years, John Jonas has been making a 6-7 figure income online. Most recently, he's created four online companies that teach business owners how to outsource grunt work to the Philippines - a strategy he's used for almost a decade to build sustainable income. Jonas has helped tens of thousands of online business owners successfully outsource to the Philippines.
He continues to provide high-quality products that demonstrate how to implement systems for small business using outsourced programmers,designers, webmasters, writers, researchers, project managers, and critical virtual assistants.
Jonas is included in the long line of authority sources to be interviewed on 'Breakthrough Directions.' Past guests of 'Breakthrough Directions' include: #1 bestselling author Mark Joyner, book marketing expert John Kremer, Social media expert Lase Rouhiainen and bestselling author and SEO expert Jack Humphrey.###
Since 2007, John Jonas has employed innovative methods teaching business owners how to increase efficiency and decrease cost by delegating labor to the Philippines. Jonas offers customized tools to hire, train, manage and pay Filipino employees through ReplaceMyself.com, OnlineJobs.ph, Payments.ph and TrackLabor.com.