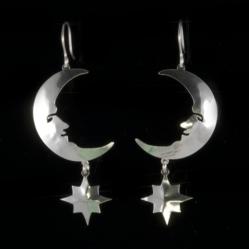 Balancing the demands of a career and a growing family, Jenne is a mother, wife and daughter who designs for herself and all the women in her life who want to feel uniquely beautiful and powerful.
Boston, MA (PRWEB) April 23, 2013
Boston based jewelry designer Jenne Rayburn Jewelry is having a Mother's Day Trunk Show during the Fort Point Arts Community Art Walk Spring Open Studios in Boston, Massachusetts on Saturday, May 11th, from 11am to 5pm. A member artist of the Fort Point Arts Community, Rayburn will be showcasing her handcrafted jewelry collections as well as one-of-a-kind Statement Necklaces and limited edition leather handbags and textiles.
A piece of unique handcrafted jewelry can add transforming style to an active, hard-working Mother, Wife, Sister or Girlfriend's wardrobe. "Jenne Rayburn Jewelry is about confidence, and the feeling of glamor and beauty that happens when you wear jewelry and accessories that express your style and personality," said Rayburn, Design Director and founder of Jenne Rayburn Handcrafted Jewelry and Wearable Art. "Whether you're out on the town, at the office or dressed casual, a simple adornment can go far to enhance a woman's individuality and poise."
For women who enjoy the energy that can emanate from natural gemstones and crystals and the symbolic meanings and animal jewelry Rayburn incorporates into her designs, the symbolic animal and gemstone collection entitled "Ark" is for them. "Many women, and especially Mothers, wear Jenne Rayburn Jewelry as a talisman, or for luck and energy," notes Rayburn. "I designed this spiritual statement jewelry just for them." With contrasting matte gold and antique silver finishes, figurative motifs and vivid accents in gemstones from Aquamarine to Pearls, each piece can be truly individual and totally unique. Whether incorporating significant animals, symbols or gemstones, this collection of earrings, necklaces and bracelets is perfect for every day and for every occasion. Each piece is beautifully handcrafted and with many customizable elements, making it easy to show Mom just how special she is.
Rayburn will also have on display at the Trunk Show her leather clutch handbags; vintage inspired and repurposed vintage Statement Necklaces; and her handcrafted silk and wool scarves. In addition to the Mother's Day Trunk Show on May 11th, Jenne Rayburn will be participating in the SoWa Outdoor Market from June through October 2013.
Fort Point is home to over 300 artists who produce work in a wide array of media. It is recognized as one of New England's largest artists' communities. The historic warehouse buildings of Fort Point house painters, photographers, sculptors, designers, ceramicists, performance artists, jewelers, book artists, digital media artists, and more. Fort Point Arts Community Art Walk Spring Open Studios is located at A Street, Boston MA 02210.
For more information, contact sales(at)jennerayburn(dot)com and be sure to RSVP on Facebook for a trunk show you won't want to miss and to win a Jenne Rayburn Necklace. https://www.facebook.com/Jenne.Rayburn
Date: Saturday, May 11th
Time: 11am-5pm
Location: Hayes Loft, 21 Wormwood Street in Boston, MA
Visit Jenne Rayburn's collections
http://www.jennerayburn.com
Visit Jenne Rayburn on Facebook
http://www.facebook.com/Jenne.Rayburn
About: Jenne Rayburn is a Boston-based jewelry/textile artist who also studied interior design and architecture, and her work explores the convergence of architecture, design, technique and identity. Balancing the demands of a career and a growing family, Jenne is a mother, wife and daughter who designs for herself and all the women in her life who want to feel uniquely beautiful and powerful. It is her hope that the wearers of her pieces will find joy in a delightful artistic statement, and also something that enhances their individuality and confidence. Her work is suitable for wedding jewelry and is carried in local galleries and online. Please visit http://www.jennerayburn.com for Jenne Rayburn's online flagship store. For wholesale information, please visit jennerayburn.com/wholesale.com
###