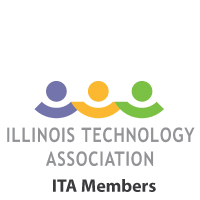 This event will give entrepreneurs and business owners the insight they need to build a team without losing the culture they worked hard to create
Chicago, IL (PRWEB) April 24, 2013
The leading selection management platform, Hireology, has announced that CEO Adam Robinson will lead a panel during an event at the Illinois Technology Association's Growth Network event titled "ITA Growth Network: Scaling Your Company and Your Culture."
This high-profile event features panelists from Chicago-based companies: Braintree, Careerbuilder, kCura and Gogo. Adam will lead the panel in a lively discussion about how to create and maintain corporate culture as your company expands and grows.
"As companies grown and hire new employees, it can be a challenge to preserve a good culture," said Adam Robinson, CEO of Hireology and moderator of the event. "This event will give entrepreneurs and business owners the insight they need to build a team without losing the culture they worked hard to create."
Hireology, an ITA member, powers the association's TalentBoard where members can post jobs and utilize the platform's Selection Manager™. ITA members have access to customized interview questions, an analysis of all candidates based on their submissions and insight on a candidate's culture fit. Members can utilize Hireology's Selection Tools™ which include online skills testing, online behavioral assessments, online DiSC assessments, criminal background checks, education and employment verification and more.
The ITA Growth Network: Scaling Your Company and Your Culture event takes place on Thursday, April 25, 2013 from 8:30 - 10:30 AM. The event is free to ITA Members and $50 for non-member technology companies. Interested companies can register by clicking here.
About Hireology
Hireology's award-winning Selection Management System helps companies organize their hiring process and leverage data to make better hiring decisions. Franchise systems, banks and financial institutions, healthcare systems, dealer networks, and other multi-site operators use Hireology's web-based Selection Manager™ to deliver consistent and repeatable hiring decisions in the field - leading to better hiring decisions, lower turnover, and increased profitability per location. For more information, please visit http://www.Hireology.com.