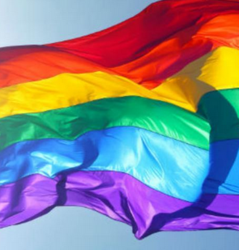 SYDNEY, Australia (PRWEB) April 24, 2013
Associated Relationship and Marriage Counsellors Sydney, like many other Australians, have been watching the uproar in the media lately over potential changes to laws impacting same-sex marriages. In light of this discussion, Associated Relationship and Marriage Counsellors Sydney makes it clear that legal equality for gay couples produces emotional benefits.
Marriage equality has been garnering attention across the world, with Uruguay, Canada, some countries of Europe and the U.S. passing laws legalising same-sex marriage. Once legal, same-sex couples enjoy the same benefits of marriage as heterosexuals, including shared insurance benefits, fair distribution of assets in the event of a divorce, and societal recognition of the relationship.
In addition to the financial and legal benefits, Joanna Fishman, director of Associated Relationship and Marriage Counsellors Sydney, points out that there are psychological benefits to same-sex marriage recognition. Fishman understands that having a public declaration of a couple's commitment and love comes with emotional benefits.
"Marriage celebrates the relationship and, for many couples, is a way to solidify and enhance their bond," Fishman says. "It is a terrible shame that in Australia and in many parts of the world, same-sex couples are excluded from this opportunity. Whilst marriage is by no means essential to a strong relationship, marriage often helps to enhance the couple's sense of security within the relationship, and is an important public expression of one's commitment. If we ban same-sex marriage, then we are saying that gay relationships are 'less-than ' heterosexual relationships. This is blatant discrimination."
If passed, Marriage Equality will grant same-sex couples the same marital rights as heterosexual couples. Today, even if an Australian same-sex couple married in a part of the world that has legalised it, that marriage would not be recognized in Australia. If passed, those weddings would take place in Australia, with same-sex couples spending money on marriage licenses, wedding venues, and associated wedding fees.
Fishman points out that psychologists and counsellors have found that same-sex couples are just as stable and committed as opposite-sex couples. Studies have also found that children of same-sex couples have as much a chance at a stable, grounded upbringing as heterosexual couples.
As Fishman states, this recognition will have a positive impact on same-sex couples. However, as the war wages on, it can be difficult for homosexuals, who hear the slurs being made against them. Fishman recommends focusing on the positive things being said about same-sex marriage, as well as the success stories from areas of the world where it has recently become legal.
Statistics may also help members of the gay and lesbian community stay positive. When surveyed, the majority of Australians report that they agree with same-sex marriage and the vast majority expect that legislation declaring its acceptability is inevitable.
Associated Relationship and Marriage Counsellors Sydney is a strong organisation of marriage and relationship counsellors based in Sydney. For appointment information, please visit their website. In addition to marital counselling, members of the organisation also provide help for those suffering from communication problems, depression, intimacy difficulties, and infidelity.
For more information about pre-martial counseling please visit Associated Relationship & Marriage Counsellors Sydney.