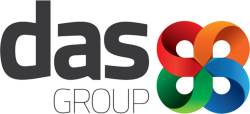 This year's Addy awards reflect DAS Group's focus on the mobile platforms that are becoming more important for our clients.
Hollywood, FL (PRWEB) April 24, 2013
DAS Group, a marketing and advertising agency specializing in lead generation, celebrates another successful year at the ADDY Awards, walking away with 7 Silver ADDY Awards for creative work produced in 2012. The ADDYs, selected by the Fort Lauderdale and Palm Beach chapters of the American Advertising Federation (AAF), recognize creative innovation and excellence. The AAF receives over 50,000 ADDY entries annually at the regional level covering 100 categories of advertising.
View our award winning designs at:
http://www.das-group.com/emails/2013-Addys-winners/index.html
Mobile dominated the awards with four for mobile and tablet websites or apps and three were for traditional websites.
For mobile website awards:
EmbroidMe – A national franchise, one of the United Franchise Groups brands, needed a way to divert calls and quote requests to the right franchise based on the prospect entering their zip code or using the GPS for the closest location to develop an efficient sales funnel.
Honey Bucket – This regional portable toilet renting company promotes its brand by providing social media buzz around the events featuring their Honey Buckets and on the "World Relief Tour".
Jamaican Yellow Pages Mobile App – In a country where smart phones greatly outnumber desktop computers, delivering the yellow pages content via a mobile device is important. They used the theme, 'what will you discover today?' to successfully launch the product. This was also consistent with the award won for their tablet app.
Traditional website awards:
Truly Nolen Pest and Termite Control franchising site – Truly Nolen has an incredible brand and great value proposition for their prospective franchisees that was only an afterthought on the main site, trulynolen.com. This new site, with its comprehensive content, is now referring highly qualified traffic to the franchise development team at Truly Nolen.
Chef's Korner – Opening a new restaurant in a small town in Virginia required an engaging website for credibility for its Florida owners.
DAS Group – Finding time to work on your own website is the real challenge, this year we did it!
"This year's Addy awards reflect DAS Group's focus on the mobile platforms that are becoming more important for our clients."
DAS Group was founded in 1980 and is based in Hollywood, Florida, with a satellite office in Downers Grove, Illinois. During its three-plus decades, DAS Group has positioned itself as a leader in directional marketing, locally and nationally. DAS Group specializes in custom application and web development, online reputation management, interactive advertising, search engine marketing and local search engine placements, lead generation, and national yellow pages.
https://www.das-group.com
http://www.linkedin.com/company/das-group-inc
http://www.linkedin.com/pub/karen-korner/5/9a7/920