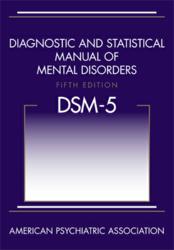 Separation Anxiety Disorder and Selective Mutism are no longer in a separate
Asheville, NC (PRWEB) April 23, 2013
There are several changes regarding Anxiety in DSM-5. The Anxiety section has lost a number of its components. An Obsessive Compulsive Disorder Group has been split off from the anxiety section and made into its own diagnostic group. Post Traumatic Stress Disorder has been given to a newly formed group called Trauma and Stressor Related Disorders. The anxiety section has also uncoupled the diagnoses of Panic and Agoraphobia. The Asheville Jung Center was founded in 2008 to advance the psychology of Carl Jung and promote an international Jungian community. It is affiliated with innerQuest Psychiatry and Counseling, a regional psychiatrist group.
On the other hand, the Anxiety section has also gained two diagnoses. Separation Anxiety Disorder and Selective Mutism are no longer in a separate "Disorders of Childhood", but rather moved into the Anxiety section.
Steven Buser, MD is a psychiatrist in private practice in Asheville, NC. He trained in medicine at Duke University and served 12 years as a physician in the US Air Force. He spent his final year in the military in the Republic of Panama and is fluent in Spanish. In 2008 he completed a two-year clinical training program at the CG Jung Institute of Chicago and subsequently founded the Asheville Jung Center. He has been engaged in cutting edge research, including the use of advanced neurostimulation technologies in psychiatry (Vagus Nerve Stimulation and Deep Brain Stimulation).