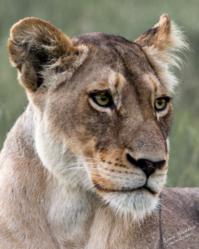 Africa is not just a trip
Africa is a Journey

Where colors are brighter,
sounds are felt not heard,
horizons appear to widen before your eyes,
and astonishment seems normal, then you realize
to feel Africa is to know Africa
Saint Augustine, FL (PRWEB) April 30, 2013
With the Southern African summer months and prime big cat season fast approaching, Images in Africa Safaris recently was at Cheetah Plains to review the Cheetah Plains Private Game Reserve, which is one of its foremost safari destinations.
Cheetah Plains is situated in the vast Sabi Sand Game Reserve, which is adjacent to the world renowned Kruger National Park, and is known for its beauty and incredible big five-game viewing.
Cheetah Plains Private Game Reserve is the perfect place to sit back, relax and enjoy the stunning African wildlife: the beauty, scenery, and the tranquility of the African bush. Exclusivity and comfort is accompanied by superb service, making people feel right at home on Africa's doorstep while still experiencing the authentic bush experience.
With eight elegantly decorated chalets nestled into the indigenous gardens of the camp, Cheetah Plains strives to embrace a contemporary ethnic design. The traditional thatched roofs blend seamlessly into the African bush, creating a beautiful flow between pampered relaxation and raw Southern Africa.
Cheetah Plains continues to upgrade its facilities, and each room features modern amenities, which include air conditioning for the scorching African sun, cooling overhead fans for the nights, and plush bedding--not what is expected of a typical bush safari.
From the Chalet, guests can head out to the bar, or sit on the patio and enjoy a fruity and refreshing sun-downer with friends, and watch the wildlife awake from their midday slumber prior to heading out on another action filled game drive.
The Cheetah Plains facility also has a private beauty therapist and invites guests to completely let go in nature's serene sanctuary. The range of beauty products and treatments will shed every layer of fast-paced city living. Only nature's finest ingredients are used leaving ones skin rejuvenated, while the balance of the party lay at the pool or attend one of Images in Africa's Photographic Workshops.
Daily early morning and late afternoon game drives are guided by a tracker and qualified game ranger who take guests through the reserve in specially equipped game drive vehicles, and provide guests some of the finest game-viewing ever experienced, while experienced photographer, Gavin Slabbert of Images in Africa, will assist and guide clients toward stunning wildlife images.
On returning from the morning game drive, guests are treated to a delectable hearty breakfast, then are able to enjoy a leisurely bush walk with an experienced ranger, where the opportunity to take a closer look at the natural surroundings is provided.
Guests often discover unexpected surprises, like a chameleon perched on a tree eying out a fly, or view the exquisite and abundant bird life.
Images in Africa is proud to be able to provide safaris and photography workshops to Cheetah Plains and is currently offering a 25% reduction in rates for an action packed 11-day safari at the beautiful and stunning Cheetah Plains Private Game Reserve.