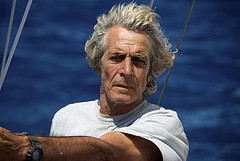 Look at the community's parent company to ensure financial stability. - Carlene Motto, Executive VP of Sales, Belmont Village
Toronto, ON (PRWEB) April 25, 2013
Each day, over the next 18 years, 8,000 Baby Boomers will reach the age of 65. Active retirement will present them with a mind-boggling array of options.
Boomers yearn for diverse dreams of independent living. They are choosing to move to retirement communities where they can do what they love, discover new hobbies, and meet like-minded people.
This expert guide from RetirementHomes.com offers a well-articulated path through the alternatives.
Carlene Motto, Executive Vice President of Sales, Belmont Village, recommends looking at the community's parent company to ensure financial stability.
Michael Smith, Corporate Director, Public Relations for ACTS Retirement-Life Communities, says it's critical to check the background of the community.
He recommends that Boomers research the track record of community management and determine whether the community is accredited to meet high standards in services, operations and finances.
Before making any decision, understand all the costs and what's included. All the details are on the community's contract.
For a complimentary download of Find Your Ideal Active Retirement Community, link to: http://bit.ly/YhWgH7