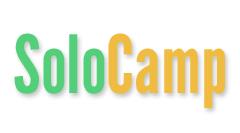 Minneapolis, MN (PRWEB) April 25, 2013
This one-day event will help freelance (solo) designers, consultants, writers, developers and creatives learn more about thriving as independent professionals. There are preplanned sessions by industry experts, but also sessions that will be planned and run by the attendees on the spot (the unconference part).
What's an unconference? Like a regular conference, there are some pre-planned sessions on a variety of important topics, taught by seasoned freelancers and business owners. But it's also an unconference, which means there's room for sessions that can be suggested and even run by the designers. (More on that after registration.)
Pre-planned sessions include:

The basics (and not-so basics) of marketing yourself: How and where to tell the story.
Using social media to promote your business
Online marketing 101: An overview of what's possible with SEO, PPC, Re-marketing, Authorship Pages, Video and Conversion Optimization
Stop leaving money on the table. Ideas on how to earn more from the projects and client relationships.
Business 101 for freelancers: Tons of practical advice on incorporation, taxes, banking, insurance, partnerships, positioning, etc.
Portfolio sites: Comparing portfolio platforms, with input from other freelancers.
Designer tech: A review of essential tools.
Working alone sucks. An intro to more collaborative ways of working.
Optional tours of CoCo Minneapolis and Design Works Studio
Registration:
Location: CoCo Minneapolis 400 South 4th Street, Suite 401 Minneapolis, MN
About CoCo
CoCo is a place where independent workers, small businesses and corporate workgroups can gather to share ideas, team up on projects and get some work done. We're a business center that gives you an alternative to working from home or meeting at the local coffee shop.
About AIGA Minnesota
AIGA is the professional association for design, a nonprofit organization dedicated to advancing design as a professional craft, strategic tool and vital cultural force. AIGA stimulates thinking about design, demonstrates the value of design and empowers the success of designers at each stage of their careers.
Minnesota Chapter of AIGA is one of the largest and most active local chapters in the country, with over 1,300 members. AIGA Minnesota supports the interests of professionals, educators and students who are engaged in the process of designing, regardless of where they are in the arc of their careers. Through educational and professional development programs, competitions and shows that promote excellence in design and opportunities for students and professionals to network, AIGA Minnesota strives to enhance the experience of members and to position Minnesota and the upper Midwest as leaders in the field of design.
About Navitor:
Navitor, Inc., a subsidiary of the Taylor Corporation, is one of North America's largest trade-only wholesale printers and is headquartered in North Mankato, Minnesota. Offering the industry's most extensive assortment of personalized printing and custom business identity products at wholesale prices, Navitor services a broad network of print resellers who are experts in design, marketing, communication and print. With a national manufacturing footprint, online print ordering and expert customer support staff, Navitor is designed to serve graphic communications professionals who need a strategic business partner rather than another vendor. For more information, visit Navitor.com.