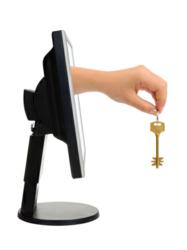 It is always our goal to support as many businesses, government entities, and organizations as we can
Naples, Florida (PRWEB) April 24, 2013
Advanced Software Product Group's enterprise self-service password reset tool ReACT has received new updates and enhancements, including new authentication methods, multi-factor authentication, and compatibility updates.
ReACT, a self-service password reset and recovery software tool for the enterprise, allows users to reset their own password and propagates the new one throughout all relevant systems and servers. The tool eliminates nearly all calls to the help desk, substantially reducing the cost of support—which can range upwards of $38 per password reset, according to a recent study. Beyond providing self-sufficiency for most users to issue themselves new passwords, it has many robust features to help support administrators and aid them in identifying and remedying security issues related to passwords.
Of significant note are the enhancements in this release, primarily centered on improving user authentication. There are now multiple methods for users to prove their legitimacy and their right to password reset, including email, challenge questions & responses, SMS, and Active Directory. Coupled with the new multi-factor authentication support, password resets are more resistant to malicious outside parties than ever.
In addition to the interface changes, ASPG has also added a new system to the huge list of those it supports. Microsoft 4.0 .NET Framework compatibility is completed, meaning ReACT can now be used to reset passwords for users managed with the latest version of .NET, alongside its previous support for z/OS [RACF & Top Secret], Novell/eDirectory, AD, UNIX/Linux, Google Apps, AvantX, and Live@Edu/Office365.
ASPG President Cathryn Thompson is pleased with both the added security and the added framework support. "It is always our goal to support as many businesses, government entities, and organizations as we can," said Thompson. "The inclusion of .NET 4 compatibility expands the number of businesses we can help by reducing costly support calls – and with the new increased modes of authenticating self-service users, we can reduce the number of calls even further."
ReACT is an actively supported product, receiving constant updates, improvements, and bug-fixes. ASPG adheres to a continuous development cycle and a schedule of frequent releases, and their support team is available 24 hours, every day of the year. Visit the ASPG site to request a free trial of ReACT or to see other mainframe software tools.
About Advanced Software Products Group
ASPG is an industry-leading software development company with IBM and Microsoft certifications, and for over 25 years has been producing award-winning software for data centers and mainframes, specializing in data security, storage administration, and systems productivity, providing solutions for a majority of the GLOBAL 1000 data centers.
For more information about ASPG, please contact our Sales Team by phone at 800-662-6090 (Toll-Free) or 239-649-1548 (US/International), 239-649-6391 (fax) or email at aspgsales(at)aspg(dot)com. You can also visit the ASPG website at http://www.aspg.com.
Press Contact:
David Vertin, Worldwide Marketing Manager
Advanced Software Products Group, Inc.
3185 Horseshoe Drive South, Naples, FL 34104
Phone: 239.649.1548
Fax: 239.649.6391
Email: david(dot)vertin(at)aspg(dot)com