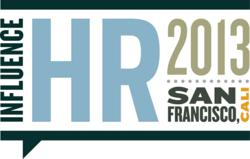 (Attending) companies can see just how one startup accomplished growth and success in a highly competitive industry.
San Francisco, CA (PRWEB) April 23, 2013
Gild co-founder and CEO Sheeroy Desai will be providing a behind-the-scenes look at how to achieve rapid growth in a competitive market at this spring's InfluenceHR marketing conference. Gild currently brings meritocracy to tech hiring through its innovative recruiting technologies.
"All companies have the goal to achieve greatness," said LAROCQUE president George LaRocque. "That task seems less daunting when companies can see just how one startup accomplished growth and success in a highly competitive industry."
Desai and Luca Bonmassar started Gild because they both experienced tremendous challenges hiring the talent they needed. Hiring developers can be an extremely inefficient and expensive process. Whether candidates are unqualified or expectations aren't clearly communicated, companies can miss major deadlines without this in-demand talent. As a result, Bonmassar built his own code evaluation technology to help identify skilled developers upfront, and teamed up with Desai to found Gild.
With InfluenceHR's focus on HCM marketing being front and center, attendees will have a chance to not just see how having the right product or offering is critical to market penetration, but also how having the right people can help a company stand out.
"When you can take a very real challenge, such as hiring tech talent, and turn it into a successful go-to-market strategy," said Desai, "others want to know how you did it. We're happy to share our approach because there could be someone in that room who has the answers to the next big challenge, and we'd all benefit from their success."
Desai's session, "From 0-60 mph in 30 Seconds — An Inside Look at Gild's Rapid Growth in HR Technology," will address how a clear vision, a quality product, and a solid strategy can help companies increase their customer base and potentially see big funding support.
Desai will share how Gild overcame myriad challenges, including a relatively small target market and the requirement for hiring teams — its target market — to modify traditional behaviors. Attendees will hear about Gild's hiring strategy, Gild's iterative product strategy, discontinuous innovation, and how understanding "customer experience" can inform the company's strategy.
Here's what attendees need to know:
InfluenceHR Conference
May 13, 2013
San Francisco
http://www.influencehr.com
Location and hotel:
Hilton
San Francisco Financial District
750 Kearny St.
San Francisco, CA 94108
http://www.sanfranciscohiltonhotel.com
About LAROCQUE
LAROCQUE is the leading strategy and go-to-market consulting firm for HR-related technology and the human capital management (HCM) marketplace. Services are offered in a unique Service-on-Demand approach, as well as by project or retainer. LAROCQUE publishes the #hrwins list of HR Companies To Watch annually, celebrating the innovation taking place in the HCM and HR tech markets by vendors of all sizes.
About Gild
HR and recruiting have been begging for innovation. That's why Gild is here. Gild exists to bring meritocracy to the professional world by providing hiring solutions that illuminate who's talented. Companies use Gild's patent-pending hiring solutions to find and engage the best candidates out there. Unlike professional networks and job boards, Gild's solutions tell companies how good different prospects are, and provide the social insights hiring teams need to engage prospects effectively. Launched in 2011, Gild is backed by Baseline Ventures, SAP Ventures, and Globespan Capital Partners and is headquartered in San Francisco, Calif.
###