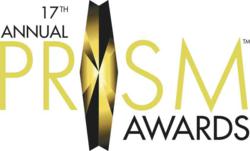 Los Angeles, CA (PRWEB) April 23, 2013
Who: Katey Sagal (Sons of Anarchy) and Ed O'Neill (Modern Family), Dr. Drew Pinsky (Dr. Drew On Call), SAG-AFTRA Co-President Ken Howard, Mark Valley and Windell Middlebrooks (Body of Proof), Ben McKenzie and Michael Cudlitz (Southland), Tamala Jones (Castle), Tim Kang (The Mentalist), Linda Cardellini (Return), Max Burkholder (Parenthood), George Eads (CSI), Caterina Scorsone (Private Practice), Jean Smart (Hawaii Five-0), Mariette Hartley (Law & Order: SVU), Sharon Lawrence (Drop Dead Diva), Katie Cassidy (Arrow), Silas Weir Mitchell (Grimm), Bruce Boxleitner (Tron: Legacy), Dee Wallace, Reno Wilson (Mike and Molly), Brett Gelman and Julie White (Go On), Alison Haislip (Battleground), Lisa Guerrero (Inside Edition), Kate Linder (The Young and the Restless), Carly Steel (TV Guide Network), Danielle Nicolette (Family Tools), Sam Witwer (Being Human), Anna Belknap (CSI: NY), Mackenzie Phillips, Ernie Hudson (Last Resort), and the voice of the PRISM Awards, Shadoe Stevens.
What: The 17th Annual PRISM Awards Ceremony. Produced by Entertainment Industries Council, Inc. (EIC) in collaboration with flagship airing partner FX Network. Annually, PRISM Awards are given to writers, producers, directors, and actors for their accurate depictions of mental health and substance use issues. Substance use: prevention, treatment, recovery, and mental health not only affect the person involved, but also others around them, and we are proud to commend those who are involved in the art of making a difference.
Event exclusive: Nominees and former co-stars Ed O'Neill and Katey Sagal honor accurate entertainment programming with Married…With Children Reunion at PRISM Awards ceremony
Where: The Beverly Hills Hotel
9641 Sunset Blvd,
Beverly Hills, CA 90210
When: Thursday, April 25th 2013
5:30 p.m. Media Check-in
6:00 p.m. Red Carpet Arrivals
7:00 p.m. Ceremony Begins
Footage: Images and video clips from the ceremony, including Married…With Children reunion and special performance of "Way Back Home" from PRISM Award nominated "Least Among Saints," will be made available following the ceremony here: http://www.prismawards.com/2013press.
Background: The Entertainment Industries Council, Inc. (EIC) annually presents, in collaboration with the Flagship Airing Partner FX Network and News Corporation, the PRISM Awards. The PRISM Awards is a nationally televised awards show recognizing the accurate depiction of mental health issues and drug, alcohol and tobacco use and addiction in film, television, interactive, music, DVD, and comic book entertainment.