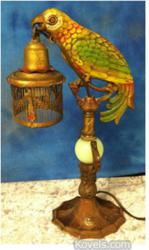 Cleveland, OH (PRWEB) April 24, 2013
The WVIZ/PBS Televised Auction is an exciting live television event to help raise funds for the public television station in Cleveland, Ohio. The auction will start on Thursday, April 25, and continue through Sunday, April 28. Terry Kovel, antiques expert and longtime supporter of WVIZ, will be auctioning antiques and collectibles from the practical to the priceless on the air at the "X Table" Thursday from 3 p.m. to 1 a.m., and Friday and Sunday from noon to 1 a.m. Kovels.com will link to live web transmission of "Auction Action."
Viewers can enjoy the thrill of live bidding—online or by phone—on thousands of items, everything from antiques, collectibles and art to grocery-store gift certificates and theater tickets.
Some of this year's outstanding donations of antiques and collectibles include a Major League baseball autographed by Ted Williams, Eastlake marble-top table, butcher block table, three-section armoire, and a complete dining room set with carved detail that includes a china cabinet with crown glass doors. Look for many items from the President James A. Garfield family, an old Magic Chef stove, a working GE Monitor Top refrigerator, parrot lamp, pair of Bohemian glass lustres, and a Peking glass bonsai tree. There will be china, glass and silver items as well as vintage clothing, pictures, prints and oil paintings. Everything is sold without reserve. WVIZ will also be swimming in costume jewelry this year. It will be sold in the Auction Store, located at the WVIZ Idea Center in Cleveland.
Viewers can preview auction items or register to bid online or by phone by going to the WVIZ website, http://www.ideastream.org/auction. There are always bargains and great surprises, as well as the unexpected, so join the fun on April 25, 26, 27 and 28.
About Kovels.com
The online website, Kovels.com, created by Terry Kovel and Kim Kovel, provides collectors and researchers with up-to-date and accurate information on antiques and collectibles. Kovels' Antiques was founded in 1953 by Terry Kovel and her late husband, Ralph. Since then, Kovels' Antiques has continually published some of America's most popular books and articles about antiques, including the best-selling "Kovels' Antiques and Collectibles Price Guide," now in its 45th edition. The Kovels' website, online since 1998, and free weekly email, "Kovels Komments," give readers a bird's-eye view of the market through up-to-date news, auction reports, an online Price Guide, a Marks Dictionary, readers' questions with Kovels' answers and much more.
Contact Information:
Liz Lillis
216-752-2252
Pr(at)kovels(dot)com