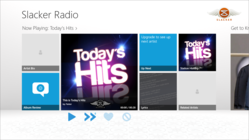 "We are honored to be recognized by The Webby Awards," said Nate Thompson, CEO of Cypress. "We strive to create market-leading user experiences that consumers love and this acknowledgement of our expertise is greatly appreciated."
(PRWEB) April 26, 2013
Cypress is a digital agency and development firm that creates seamless interactive experiences across any screen – web, mobile, tablet, console and Connected TV. We partner with leading brands to design and develop their transmedia strategies for digital video, multi-screen and E-commerce.
"Nominees like Cypress are setting the standard for innovation and creativity on the Internet," said David-Michel Davies, Executive Director of The Webby Awards. "It is an incredible achievement to be selected among the best from the 11,000 entries we received this year."
As a nominee, Cypress is also eligible to win a Webby People's Voice Award, which is voted online by fans across the globe. From now until April 25th, Cypress fans can cast their votes at http://wbby.co/b0x0
Winners will be announced on Tuesday, April 30, 2013 and honored at a star-studded ceremony on Tuesday, May 21, 2013 at Cipriani on Wall Street in New York City, where they will have an opportunity to deliver one of The Webby Awards' famous 5-Word Speeches. Highlights from last year's 5-Word Speeches include: Pinterest: "Pinterest loves you Ryan Gosling"; Bjork: "A.E.I.O.U"; and Holocaust survivor Tibor Sands for The United States Holocaust Museum "Thank you for remembering me."
For a full list of last year's 5-Word Speeches, please visit: webbyawards.com/press/speeches.php.
About Cypress:
Cypress develops solutions on the leading mobile and entertainment platforms including iOS, Android and Xbox, in addition to pre-release Microsoft technologies such as Windows 8. We combine compelling design with deep technical expertise to deliver award-winning applications for our clients. Clients of Cypress include startups, media & entertainment and Fortune 100 companies such as Addidas, Amazon.com, Disney, FOX Broadcasting Company, Kohler, the National Basketball Association (NBA), Russell Investments and Sony Pictures. Founded in 2001, Cypress is privately held and headquartered in Seattle, WA.
About The Webby Awards:
Hailed as the "Internet's highest honor" by the New York Times, The Webby Awards is the leading international award honoring excellence on the Internet, including Websites, interactive advertising & media, online film & video, and mobile & apps. Established in 1996, the 17th Annual Webby Awards received 11,000 entries from all 50 states and over 60 countries worldwide. The Webby Awards is presented by The International Academy of Digital Arts and Sciences. Sponsors and Partners of The Webby Awards include: Internet Explorer, Google+, Quancast, Yext, Vitamin T, PricewaterhouseCoopers, Mashable, The Occasional and Business Insider.
Media Contacts:
Revolution PR for Cypress Consulting
Aaron Hilst | 206-355-3506 | aaron(at)revolutionpr(dot)com
Jennifer K. Ritchie | 206-354-8049 | jennifer(at)revolutionpr(dot)com