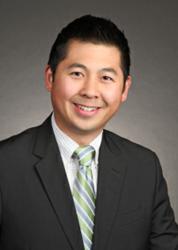 While my client was guilty of a minor crime, the District Attorney's office had over-filed the case with more egregious charges. After months of negotiation, we were able to convince the District Attorney's office to dismiss the felony charges
Los Angeles, CA (PRWEB) April 25, 2013
A Wallin & Klarich client was recently able to avoid jail time after being charged with two counts of felony burglary. The client was a school teacher and was charged with burglary after he was found to have taken several items from the school computer lab. The client was represented by experienced criminal defense attorney, Christopher Lee of Wallin & Klarich, who assisted the client to get the charges substantially reduced and completely avoid spending any time in custody.
"While my client was guilty of a minor crime, the District Attorney's office had over-filed the case with more egregious charges. After months of negotiation, we were able to convince the District Attorney's office to dismiss the felony charges and my client pled guilty to one minor misdemeanor charge with no custody time," said Mr. Lee. "That disposition was an equitable result for my client's aberrant behavior and allowed him to keep his job and family. It was very satisfying."
According to court record from Orange County Superior Court Central Justice Center, the client was a teacher and was accused of stealing items from the school computer lab during the after-school hours. In addition, the client already had prior theft convictions on his criminal record. As a result, the client was charged with two felony counts of burglary under California Penal Code section 459. If convicted, the client faced the possibility of imprisonment in the county jail for up to one year, as well as another theft conviction on his permanent record.
After realizing that he faced severe consequences if convicted, the client contacted Mr. Lee, of Wallin & Klarich, to assist him in fighting against the allegations. Mr. Lee began negotiations with the District Attorney and provided facts and evidence to the District Attorney that showed the items that were taken by the client were not significant or large items according to court documents. Mr. Lee convinced the District Attorney that charges for two felony counts was too severe of a charge under the circumstances of the case. The District Attorney amended the charges to just one misdemeanor count of theft, a much lesser charge that carried a much lighter sentence.
The client pled guilty to one misdemeanor charge of theft and was not required to spend any time in custody according to court record. As a result of Mr. Lee's help and negotiations with the District Attorney, the client was able to keep his job as a teacher and avoid other harsher consequences.
About Wallin & Klarich
As a premier criminal defense and family law firm based in California, Wallin and Klarich ( http://www.WKLaw.com and http://www.WKFamilyLaw.com) has been assisting clients from across the country for over thirty years. The firm believes that every person is entitled to the highest quality legal assistance when it comes to facing difficult situations and has committed all of its resources to aggressively defending its clients. The firm has established itself as one of the most successful in the nation when it comes to defending against charges of DUI, criminal matters and sex crimes, and is acknowledged for successfully handling divorce and child custody cases. By making certain that our clients' legal rights are always protected, we take the "fear" out of the legal fight.
Wallin & Klarich: A Law Corporation
17592 Irvine Blvd.
Tustin, CA 92780