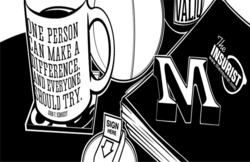 "Facebook offers so many user engagement methods that can be used to attract more clients and spread the word on any business." Ciaran Connolly, Co-Founder of ProfileTree
London, UK (PRWEB) April 24, 2013
Vowing never to work for anyone else, Mindy, owner of The Insurist wakes up smiling everyday knowing that she now offers first rate, personal service to all her clients. She talks to ProfileTree about creating an insurance company with a difference, working on her own and the importance of Social Media for any startup.
Speaking of her clientele, Mindy says "The Insurist targets 25 - 45 year olds that are building families and businesses. We have a small business division too that covers growing companies in medicine, technology, finance, law, and entertainment."
As for the internet and social media, She says "I took to the internet last year and it doubled my activity. The majority of increases in our business came from Twitter in one way or another."
Ciaran Connolly, Co-Founder of ProfileTree suggests using Facebook to engage fans on daily basis with promotions, surveys and questions. "Facebook offers so many user engagement methods that can be used to attract more clients and spread the word on any business."
Small business owners need the master the art of promoting the business online instead of paying money for advertising that may or may not bring in as much revenue as expected.
About ProfileTree: ProfileTree is a free listing service where self employed and small business owner can create an online marketing profile. From Pencil or Portrait Artist to Self Employed Service Providers - anyone can create a skills profile on ProfileTree for free.