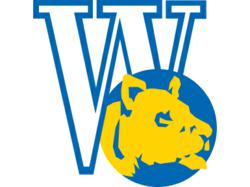 Shaw Sports Turf came highly recommended. The Shaw system had everything we wanted from the standpoint of aesthetics, playability and durability. It also gives us the added advantage of allowing our coaches to recruit and sell students on.
Norton, MA (PRWEB) April 24, 2013
Wheaton College (Massachusetts) Athletic Director John Sutyak knows that, for his Lyons athletic teams, a new synthetic turf field is a game-changer.
The Norton school's athletic department will take full advantage of a new Shaw Sports Turf field for field hockey, lacrosse, soccer, rugby, club sports and intramurals. The school has about 1,600 students, with 21 men's and women's intercollegiate sports teams which participate at the Division III level. The school also has 15 club sports, as well as intramural programs for a number of sports.
"Being in the Northeast, having a synthetic turf field has been a major need for a long time," said Sutyak. "Inclement weather is no longer a problem and It allows our teams to get outside earlier in the year, especially in the winter months."
Sutyak also said that from a competitive standpoint, the field was needed because Wheaton was one of the only schools left without a synthetic surface for field hockey in the northeast. Making the critical decision dates back to 2011, when the President's Athletic Review Committee at the school determined the necessity of a synthetic turf field.
Alumna and member of the Board of Trustees, Diane C. Nordin provided the lead gift, which made the project a reality. Nordin, a 1980 graduate of Wheaton College, was also a member of the field hockey team.
Sutyak said that when the decision was made to move forward, they talked with several schools and synthetic turf companies.
"Shaw Sports Turf came highly recommended," said Sutyak. "The Shaw system had everything we wanted from the standpoint of aesthetics, playability and durability. It also gives us the added advantage of allowing our coaches to recruit and sell students on our top-notch athletic facilities."
The field will also allow athletic department staff to greatly reduce the amount of time spent maintaining a grass field and allow student-athletes more time to play. Synthetic turf fields are available for use as much as four times more than natural grass fields, which often need downtime to recover from excessive wear.
Shaw Sports Turf's state-of-the-art Legion 46 product features a combination of high-performance monofilament fiber and durable slit film fiber that results in a natural looking surface with the performance, durability and safety needed for collegiate football fields. The Legion system is engineered with 2.25-inch fibers with a 1.65-inch infill that is a 50-50 mix of sand and rubber.
"Getting the field at Wheaton College is a huge win for us," said Joe Kacevich, Territory Manager for Shaw Sports Turf. "The Lyons have a tremendous athletic program with great leadership, and it's because of that leadership that they will now have the best engineered synthetic turf system in the world."
Shaw Sports Turf has installed practice and stadium fields on more than 1,000 playing surfaces for all different types of sports and recreational activities, including many major collegiate programs such as Georgia Tech, LSU and the University of Arkansas. Vanderbilt University features the Legion 46 system on its football field.
Additionally, Shaw Sports Turf installed the practice and game fields for the world champion Baltimore Ravens. Torrey Smith, a wide receiver for the Ravens, is a spokesman for Shaw Sports Turf.
Turf installation at the Diane C. Nordin '80 Turf Field is expected to be completed by August 1.
About Shaw Sports Turf
A wholly-owned subsidiary of Berkshire Hathaway Inc., Shaw Industries is a full flooring provider to the residential and commercial markets. Shaw supplies carpet, rugs, hardwood, laminate, resilient, and tile/ stone flooring products, as well as synthetic turf. Shaw Sports Turf is one of the leading synthetic turf companies in North America and has represented quality and innovation for more than two decades with over 1,000 successful installations, including an impressive list of high-profile field installations. For more information please visit http://www.shawsportsturf.com, call 866-703-4004 or find us on Facebook.