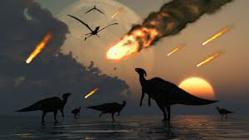 There is a big, huge, gigantic opportunity and necessity for banks, payment networks, carriers and big social and search to reinvent themselves and capture new revenues by simply embracing the radical change that disruptive innovation brings.
Orange County, CA (PRWEB) April 24, 2013
Today Mobile Wallet Media announces the launch of a new series 'Disruptive Innovation and Dysfunctional Dinosaurs'. The Chief Editor of Mobile Wallet Media, Randy Smith, shares "The 'Disruptive Innovation Meteor' has struck the world of retail mobile payments, banking and marketing and things will never be the same.
In the race to win Mobile Wallet market share, the game is all about rapid scalability, enhanced security and ubiquity. The way large corporations and investors now operate must adapt around innovators and innovation. Without embracing innovation and innovators early and often, companies and experienced executives risk becoming irrelevant and even extinct. The dysfunction is failing to adapt. Pride, laziness, the fear of loss of relevance and prejudice against people or solutions that threaten disrupt plans are prime examples of this dysfunction. The cure is to embrace innovation and innovators rather than ignore or suppress them. Big companies must operate more like a major league baseball or major college football team, to survive, compete and win. Great humility, openness and hard work are required to overcome such dysfunctional behavior."
Mr. Smith shares "Since Steve Jobs passing over 18-months ago, Apple seems to be losing their ability to innovate beyond his vision. Of course Apple may introduce game-changing innovation any day now. I'll never forget the first time I saw the first TV commercial for the iphone. I knew instantly they just changed the world. Communication and transactions would soon circumnavigate around touch screen smart phones. We were now enabled to carry a PC or laptop for the web and email in our pocket. Likewise the Starbucks Card Mobile app has paved the way for the Mobile Wallet."
Smith states "You can literally fill in the blank and innovation will provide the remedy. An industry avoiding government regulation, innovation. Giving customers what they want, innovation. Healthy revenues and profits, innovation. Grabbing and maintaining market share, innovation. Need problems solved, innovation. Being cool and trendy, innovation. Need hard working and creative employees, hire innovators. Attracting the top innovators, marketers, developers and salespeople/channels is the only way to accomplish the goals of an organization, especially in a competitive industry.
But how does one identity innovation and innovators? It's not as hard as you may think (LOL). All it requires to discover innovation is a great deal of knowledge of industry, identifying the problems it faces and coming up with solutions that are better, cooler, faster, cheaper, safer and more scalable than what is currently being offered. No problem, right!"
Discovering, understanding, acquiring and executing innovation in general, and in mobile commerce in specific, are the topics of this upcoming series. The first edition, released today, 'Bank Fee Sting is a Buzzing in DC! Is there a Better Way to Earn Revenues?' highlights how banks that embrace new revenue models will rebuild trust and capture the wallets of customers. Additional articles will introduce new innovation and further identity barriers to innovation.
Mr. Smith shared his vision for the future of corporate innovation: "A new paradigm is emerging that requires having the best interest in the mind of the customer, employees and society, not just shareholders and executives. In today's instant information, viral, social world, the need to be transparent is greater than ever. Companies not leading with GOOD will be exposed, thus compromising brand and sales. Future success is one paved with innovation, generosity, transparency and altruism. Organizations that fully embrace innovation and a philanthropic philosophy of sharing with all stakeholders, will see revenues and profits meeting and beating all expectations by customers and shareholders."