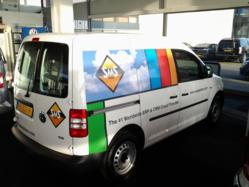 We are not taking our focus off of Dynamics… Adding Office 365 is simply a natural evolution in our efforts to serve all possible Microsoft software needs.
San Diego, CA (PRWEB) April 24, 2013
Cloud Dynamics leader SaaSplaza fortifies its ongoing commitment to putting all Microsoft has to offer in the Cloud by becoming a Cloud Essentials Partner, offering delivery of and support for Office 365, Microsoft's online business productivity suite.
"While most businesses know us as a Cloud Dynamics company, we have also long been a proponent of the value of Office 365," says SaaSplaza CEO Herb Prooy. "Becoming a Cloud Essentials partner was basically an organic move for us as it was driven by the demands of our Partners and their end-customers. Specifically, the demand that they obtain all their Microsoft Cloud solutions and services through a single vendor."
Prooy points out that SaaSplaza's move into the Office 365 space "does not mean we are taking our focus off of Dynamics. We are really only augmenting our portfolio, as we have always offered SharePoint and Exchange through our Cloud as well. Adding Office 365 is simply a natural evolution in our efforts to serve all possible Microsoft software needs."
SaaSplaza plans to offer Office 365 as part of a more comprehensive business solutions offering, and in a both a hybrid and public cloud environment. "We don't anticipate making Office 365 available as a standalone offering; businesses with those needs alone can be served through Microsoft itself," says Prooy. "We do plan to make it available as part of a hybrid Cloud offering. We will let our Partners decide: perhaps their customers want their Dynamics solution on a private Cloud where they enjoy increased control, but are ok with Office 365 being on a public Cloud where they can enjoy greater value. Part of what SaaSplaza does is enable our Partners to determine the best fit for their customers' budgets and business concerns."
By becoming a Cloud Essentials Partner—along with its Gold-Certified Hosting Partner certification and new data center in Singapore—SaaSplaza continues to make the benefits of putting Microsoft business solutions in the Cloud more comprehensive and more widely available than they have ever been before.
About SaaSplaza
SaaSplaza is a Gold-Certified Hosting Partner of Microsoft and #1 worldwide in Cloud Dynamics, with 15 years of experience, data centers and staff in Asia, EMEA, and the US, and hundreds of Partners and deployments in nearly 60 countries. NAV, AX, GP, CRM, and ISV solutions run easily and consistently on SaaSplaza's infrastructure, built entirely on the Microsoft stack. Visit http://www.saasplaza.com.