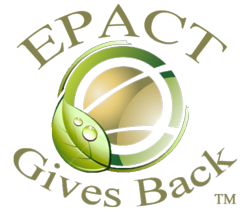 (PRWEB) April 25, 2013
Through the use of energy efficient technologies, Carteret School District in New Jersey has significantly reduced energy consumption, curbed carbon emissions, and cut costs in a variety of buildings. The energy efficient lighting technologies implemented meet and exceed the requirements of the 2005 Energy Policy Act (EPAct) certifying them as "Energy Efficient Commercial Buildings." Carteret School District has been rewarded for its environmental stewardship and commitment to the tax paying community through the EPAct Gives Back™ program.
Energy savings from lighting systems installations reduced utility expenditures more than $48,000.00 annually. These energy savings also reduced Carteret School District's carbon footprint by 230 metric tons of carbon dioxide equivalent greenhouse gases (507,058 pounds). This is the annual equivalent to removing 47 vehicles from local roads or the amount of carbon sequestered by 188 acres of U.S. forest land.
The Carteret School District received certification for its achievements by Walker Reid Strategies, Inc., after participating in an intense engineering analysis and inspection process to meet the requirements of the Energy Policy Act. The School District's commitment to energy efficiency and conservation is admirable and sets a high standard for other institutions to follow.
About Carteret School District
The Carteret School District is located in Jersey City, NJ, and has been actively implementing energy management programs in its buildings that take advantage of energy efficient technologies and best management practices. The School District received the EPAct Gives Back™ certification for five facilities that include middles schools, high schools, and administrative buildings.
About Walker Reid Strategies
Walker Reid Strategies is a Licensed Engineering Firm that specializes in the EPAct 2005 §179D Certifications. Walker Reid's staff administers the EPAct Gives Back™ program and oversees all engineering analysis and inspections required. Walker Reid is headquartered in South Florida and is committed to the development of sustainable buildings and reducing America's carbon footprint through Energy Conservation and the 2005 EPAct §179D Incentive.