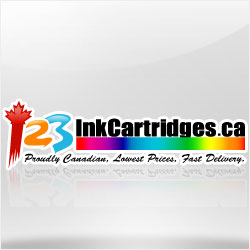 Lachine, QC (PRWEB) April 24, 2013
Earth Hour is a symbolic event which shows a public concern about the health of the earth and environmental issues. 123inkcartridges.ca was pleased to announce their participation in this public event on March 23, 2013. The company's participation was to publically demonstrate their concern for the environmental issues that need to be addressed. The Canadian based online store desires to make others aware of issues that threaten the health of the planet and make positive changes which affect us all.
Earth Hour is an annual event in which people across the world participate. 2007 marked the first year of Earth Hour and it has grown to 152 countries which now practice turning the lights off for one hour during the month of March. The intent is to help raise awareness of conserving the environment. 123inkcartridges.ca gladly took part in this year's event and took a stand to do what they can to help protect the earth's environment.
Consumers who would like more information about the company's participation in this very important day can check out the 123inkcartridges.ca blog. It is available online at: http://blog.123inkcartridges.ca/2013/03/participate-earth-hour-2013-with-123inkcartridges-on-march-23/. The company's blog gives readers a good overall view of what Earth Hour is all about and what they hope to accomplish.
About 123inkcartridges.ca
This Canadian based company has been offering consumers across North America the highest quality products for many years. The company's intentions were to provide only products that were of the highest quality while keeping prices as low as possible. They began over a decade ago and only offered consumers ink and toner cartridges for printers. They became very popular and soon added a complete line of computer related products as well. Recently they have also begun to add more accessories for the most popular gadgets on the market today. Their full line of products can be viewed online on their official site at http://www.123inkcartridges.ca. Today, the company boasts an inventory of more than 10000 products for consumers to enjoy.