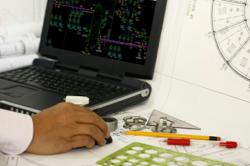 Our ISO and CMMI certifications validate Adacel's commitment to deliver products that maintain our tradition of delivering outstanding quality. Our success is the result of the persistent effort of our Adacel team.
Seth Brown, Adacel CEO
Orlando, Florida (PRWEB) April 24, 2013
Adacel is proud to announce that the Company has successfully completed a re-appraisal of their ISO certification. First achieved by Adacel in December 2005 and re-certified in January 2012, Adacel has successfully completed the first maintenance audit of the three year certification life cycle.
Through the accomplishment of the comprehensive audit earlier this year the Company has retained their ISO certification. The scope of Adacel's ISO registration extends to the design, development and support of simulators, speech recognition, operational air traffic management, and software solutions for civil and military operational and training applications.
The ISO re-certification follows on the heels of Adacel's successful re-appraisal of their Capability Maturity Model Integration (CMMI) certification and demonstrates Adacel's commitment to deliver quality solutions for Air Traffic Management, advanced simulation systems and direct voice input control systems.
About Adacel
Adacel is a leading developer of operational air traffic management systems, speech recognition applications and advanced ATC simulation and training solutions. The Company's products are widely used throughout North America, Europe, the Middle East, and Asia Pacific regions. Adacel is regularly recognized as a top training and simulation company having received many prestigious awards in recent years.
For more information about Adacel please visit http://www.Adacel.com.