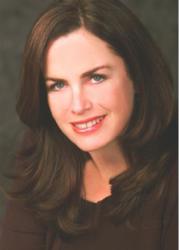 I look forward to sharing with attendees the results that our customers have seen through business intelligence.
Burlington, Mass. (PRWEB) April 24, 2013
Dimensional Insight, a leading provider of business intelligence (BI) software, announced today that Nancy Berkowitz, vice president of wine & spirits sales, is speaking on a panel at the Wine & Spirits Wholesalers of America (WSWA) 70th Annual Convention & Exposition, which will be held April 28-30 at Grande Lakes Orlando, Fla. The panel will provide suppliers, wholesalers and vendors with practical advice on how to use technology selling tools to maximize sales efforts.
Session title: "Using Technology to Drive Your Business on the Street"
Date/time: Tuesday, April 30, 2:45 p.m. – 3:35 p.m.
Location: Palazzo Ballroom, JW Marriott, Orlando, Fla.
Description: Forget the theory and the lectures, this hard-hitting panel will give attendees the street smart perspective on how to use technology in the marketplace. Whether attendees are suppliers, wholesalers or vendors, they must grasp the advantages that these powerful tools provide to grow their businesses and to answer the retailers' question "What's in it for me?"
Berkowitz will share lessons learned from more than 25 years of sales, marketing and management experience in the wine and spirits industry. She has developed and applied results-oriented best practices in her current role as a trusted technology provider, as well as in previous roles as a wine and spirits supplier and distributor.
"The wine and spirits market is changing every day, and past success unfortunately doesn't guarantee future results," says Berkowitz. "Today, smart suppliers and distributors are using technology to help them monitor and analyze the marketplace, measure the effectiveness of their promotions, deliver just-in-time sales support to reps in the field and identify new opportunities to increase market share and profitability. I look forward to sharing with attendees the results that our customers have seen through business intelligence."
Other panelists include Steve Walkerwicz, vice president of trade marketing for Pernod Ricard USA, and Dave Wilson, president of beverage/alcohol for Brand Muscle. The panel will be moderated by Jeff Grindrod, managing partner of Brand Action Team.
Dimensional Insight will be exhibiting at the WSWA Conference in booth #302 and will be hosting a lower level hospitality suite in Del Lago 3 & 4. To schedule a personal executive briefing at the convention, please visit https://www.dimins.com/wswa.
About Dimensional Insight
Dimensional Insight is a leading provider of business intelligence (BI) solutions. The company offers a comprehensive set of BI capabilities ranging from data integration and modeling to sophisticated reporting, analytics, information portals and dashboards. Founded in 1989, Dimensional Insight has thousands of customer organizations worldwide. Dimensional Insight's Diver Solution consistently ranks as a top performing business intelligence platform in customer satisfaction in its core market segments including healthcare, manufacturing and distribution industries. Dimensional Insight has been recognized as a top BI solutions vendor for three years in a row in the independent Wisdom of Crowds Business Intelligence Market Study® conducted by Dresner Advisory Services, LLC, and was ranked No. 1 in multiple categories in the BARC BI Survey 12. For more information, please visit http://www.dimins.com.