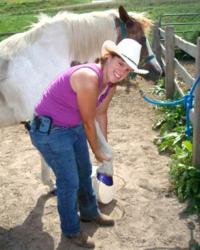 Coming home from school every afternoon as a child, it was like I had to start school all over again....
WASHINGTON, DC (PRWEB) April 26, 2013
Learning Ally, a national nonprofit serving 300,000 individuals with visual, physical and learning disabilities, will honor six remarkable students on April 27 at its 53rd annual National Achievement Awards celebration in the nation's capital.
Three high achievers are blind or visually impaired and three have learning disabilities like dyslexia. All are being recognized for scholastic excellence, exemplary leadership and service to others; and all have thrived in education with the help of accessible educational content and assistive technology that Learning Ally provides.
The following six winners will receive cash awards of $6,000 and travel with their families to Washington, DC, where they will meet with public officials and Members of Congress, and speak out during two days of education and celebration with Learning Ally on Friday and Saturday, April 26 - 27.

Michael Jernigan, a 33-year-old blinded Marine from St. Petersburg, was grievously injured by a roadside bomb in Ahmudiyah, Iraq in August 2004. After a long and arduous recovery, Jernigan has immersed himself in education at the University of Florida, graduated, gotten married and launched a successful career path at Southeastern Guide Dogs, Inc.
Jack Greene, a 19-year-old college freshman from Colorado who has severe dyslexia, couldn't process the printed word "laugh" and felt shut out as a youngster trying to read the books his elementary school friends were all enjoying. With the help of audiobooks and other support, he graduated from high school with honors and started a peer mentoring nonprofit to assist others who learn differently. Jack is now excelling at the University of Colorado Boulder, and was only one of a handful of students from his freshman class of 5,000 to be selected for the prestigious President's Leadership Class.
Nicole Green, a 28-year-old University of Nebraska-Lincoln graduate from Omaha, was born with Retinoblastoma. Despite her visual impairment, reading and writing have been central in her life since childhood. Nicole has channeled her love of literature into a blossoming early career path teaching composition to undergraduates while pursuing her Ph.D. at the University and preparing for a career in Education Public Policy and English teacher education. She strongly encourages her students to embrace reading and literacy, regardless of any disability or learning difference they may have.
Nathan Bouldin, an 18-year-old Alabama native, would come home from elementary school and, instead of playing with his friends, spend endless frustrating hours struggling to read and finish the work his classmates were breezing through -- and by 8 p.m. would just go to bed exhausted. After he was diagnosed with dyslexia, he became determined to succeed at all costs. Audiobooks became an essential part of Nathan's academic life and eventually helped him enroll at the University of Alabama, Birmingham Medical School Acceptance Program, where he is pursuing his lifelong dream of becoming a dentist -- as well as an advocate for young people with dyslexia.
Brenton Fuchs, a 22-year-old from Connecticut, was born three months premature and is almost completely blind. Today Brenton has become a role model and mentor for younger students in his local community. He graduated in 2012 from American University in Washington, DC with a 3.65 grade point average and has recently joined the workforce as a marketing specialist at Unilever.
Keith Amundsen, an 18-year-old from Staten Island, has dyslexia and other processing disorders. He recalls that every afternoon as a child, "it was like I had to start school all over again after coming home from school." Keith is clearly relishing his freshman year at State University of New York, Oswego, pursing courses in graphic design and management information systems, and singing in the popular student performance ensemble, "Vocal Effect."
About the National Achievement Awards
Each year, Learning Ally honors three students in each of two categories of its National Achievement Awards. Blind or visually impaired college seniors and grad students are presented with the privately endowed Mary P. Oenslager Scholastic Achievement Awards (SAA). High school seniors with learning disabilities such as dyslexia are honored with the privately endowed Marion Huber Learning Through Listening® (LTL) Awards. Hundreds of students apply for these prestigious awards each year and are evaluated by committees of Learning Ally volunteers, board members, parents, educators, donors and staff. Each award winner has a long list of honors and accomplishments, and has graduated with a GPA above 3.0, with most near the 4.0 mark. The top three winners in each category are honored with a trip to Washington, DC with their families, and a $6,000 cash award to support their education.
About Learning Ally
Founded in 1948 as Recording for the Blind, Learning Ally serves over 300,000 K-12, college and graduate students, as well as veterans and lifelong learners – all of whom cannot read standard print due to blindness, visual impairment, dyslexia, or other learning and physical disabilities. Learning Ally's collection of more than 75,000 digitally recorded human-read textbooks and literature titles is delivered through internet downloads, assistive technology devices, and mainstream devices like iPhone and iPad, and is the largest of its kind in the world. Thousands of volunteers across the U.S. help to record and process the educational materials, which students rely on to achieve academic and professional success. As a 501(c)3 nonprofit, Learning Ally is partially funded by grants from state and local education programs, and the generous contributions of individuals, foundations and corporations. For more information, visit http://www.LearningAlly.org.