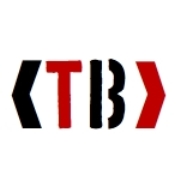 Our intelligence is as great as the truth we discover for ourselves.
Salt Lake City, UT (PRWEB) April 30, 2013
The truth is hard to come by nowadays given the raging bias contained in many media outlets. Some news and commentary websites have lost sight of the truth and are mainly geared towards advancing a radical agenda. This is a cause for tremendous concern considering the rate at which our society is deteriorating. We know that our intelligence is as great as the truth we discover for ourselves. Unfortunately, there are people who seek to inhibit public understanding and desire to withhold or manipulate the truth in an effort to protect and aid their agenda. The truth is, though, they are only destroying and crippling our society.
One Compass Media is proud to publicly unveil a new combatant in the fight for truth. http://www.thetruebeat.com is an online gateway to the news and stories that matter most to society. Visitors to the website will find a wealth of truth as they survey the numerous headlines from all over the web that link to important and relevant stories that are both popular and unpopular among the mainstream media. Visitors will also be able to read and comment on articles published by thetruebeat.com that are based on current events and social issues. Discovering and defending the truth is a collective effort. Visitors are therefore invited to share what truth they know with thetruebeat.com as they are given the opportunity to submit true-eds.
thetruebeat.com stands as a beacon of truth. In fact, truth is our most valuable and vital intellectual asset – the more of it you possess, the more powerful your intelligence becomes. For without the truth, we are blind and therefore easily persuaded. Consider this analogy: Society is like a grand symphony with truth as its conductor. For the most pure sound, every musician must read from the same music sheet while following the conductor who keeps everyone on one beat. Notes will vary and the tempo may change but there is and always will be just one beat.
It's the true beat that brings the sounds together as one and then touches and inspires the soul. However, not every instrument in this symphony is played by a skilled "musician." The sound is often jolted by a few or at times many musicians who are not able to keep the beat, let alone find it. So it is with truth. There are those who, like keeping a beat, can't keep the truth which sadly reduces the symphonic potential from a beautiful, unifying sound to just noise and confusion, precisely like our society today.
We invite all to visit regularly thetruebeat.com and there benefit from a refreshing array of truth, reason, and patriotism.