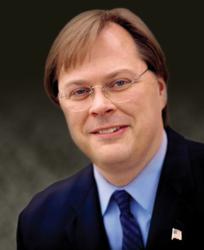 I look forward to working with the USA Funds board and staff to expand the organization's impact in helping more Americans benefit from higher education.
Indianapolis, Ind. (PRWEB) April 24, 2013
USA Funds® has named William D. "Bill" Hansen as its new president and chief executive officer, effective July 1. Hansen will succeed Carl C. Dalstrom, who is retiring after leading the Indianapolis-based nonprofit college access and success organization for nearly 13 years.
Hansen has more than 30 years of experience in K-12 and higher education, including 12 years in public service and 20 years in the corporate and nonprofit sectors.
"We're delighted to add Bill's experience and passionate commitment to education, as well as his leadership and management expertise, to take USA Funds to the next level of service in support of higher education access and success," said Ernest J. Newborn II, chairman of the USA Funds board of trustees. "We look forward to working with Bill to build on the significant foundation that Carl Dalstrom and the USA Funds staff laid during the past dozen years toward making a meaningful and measurable impact on student success in higher education."
"I'm thrilled to join an organization that has a well-deserved national reputation for providing leadership to address the challenges of enhancing our nation's level of educational attainment and supporting student success," Hansen said. "I look forward to working with the USA Funds board and staff to expand the organization's impact in helping more Americans benefit from higher education."
Hansen served as Deputy U.S. Secretary of Education from 2001-2003, acting as the department's chief operating officer and managing 5,000 employees and a $100 billion annual budget. He played a key role in developing and implementing the landmark No Child Left Behind Act and helped the Education Department earn its first-ever independent clean financial audit. During an earlier stint at the Education Department, Hansen served as the department's assistant secretary for management and budget and chief financial officer.
Hansen currently serves as chairman and CEO of Madison Education Group, a Washington, D.C., consulting firm. He also serves as president of Policy Impact Communications, a Washington, D.C., public relations and government affairs firm.
Hansen's previous private sector experience includes service as president and chairman of Scantron Corp. and Global Scholar, providers of assessment and survey solutions to education, commercial and government organizations worldwide; co-founder with former U.S. Education Secretary Rod Paige of the Chartwell Education Group, an education-related consulting firm; senior vice president and managing director of State and Local Solutions Education Services Business for Affiliated Computer Services, a Fortune 500 company; and president of the Education Finance Council, a trade association representing state-based student loan finance organizations.
Hansen has served on the boards of several nonprofit organizations, including The Education Sector, Reading Is Fundamental, the National Guard Youth Foundation and Thanks USA. He has served on the advisory boards of Brigham Young University-Idaho, the George W. Romney Institute of Public Management at BYU, and Southern Virginia University. He formerly served as a board member for the Curry School of Education at the University of Virginia and was a member of the National Commission on the Cost of Higher Education.
Hansen is a graduate of George Mason University in Virginia. He also attended Idaho State University in his home state.
USA Funds is an Indianapolis-based nonprofit organization that partners with colleges and universities, other nonprofit organizations, as well as with state and federal government agencies to find solutions to college access and completion challenges. USA Funds offers products and services to prevent student loan defaults, enhance student financial literacy and program completion, and help postsecondary institutions stay in compliance with federal student aid program requirements. USA Funds also provides grants to support programs that enhance student preparedness for, access to and success in postsecondary education, particularly for members of groups under-represented in higher education. For more information about USA Funds, visit http://www.usafunds.org.