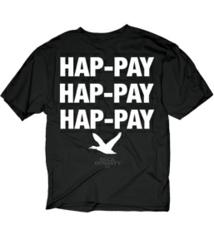 These funny t-shirts cracked me up.
Waltham, MA (PRWEB) April 24, 2013
WackyPlanet.com believes there's no better form of expression than wearing funny tee shirts that are fun and eye catching. Wacky Planet carries the largest selection of funny shirts that are both unique and hilarious, and are sure to get noticed. From internet meme t-shirts to hilarious one liner t-shirts, Wacky Planet has a the right shirt to ensure customers will find something they're interested in.
Finding the perfect shirt for friends and relatives need not be a difficult process. Wacky Planet constantly upgrades the selection of funny T-shirts for men, women and kids. Customers can search to find apparel for mom, dad, grandma, grandpa and friends that they're sure to appreciate. The t-shirts found on WackyPlanet.com range from funny one liners like "In Dog Beers I've only had one," and tees designed for popular TV shows like The Big Bang Theory and Duck Dynasty. Customers can also find apparel fitting for special occasions including St. Patty's Day, Valentine's Day, Father's Day and Mother's Day.
WackyPlanet also offers a line of personalized t-shirts for men, women and kids that are both funny and heartfelt. In an effort to give customer's exactly what they want, The Planet Shops has also created a T-shirt Designer page where buyers can create there own t-shirts and request a quote. This online retailer offers many items including tees, aprons and boxer shorts that have a sense of humor and make great gifts for friends and family members.
Wacky Planet is proud to provide a Customer Service team that offers live support from 10am-4pm Monday through Friday, on the phone or via email. The customer service representatives are available to answer questions about sizing, quality, shipment and pricing. Shipment is fast and orders are usually processed within one business day so customers can start enjoying their newly purchased wacky products as soon as possible.