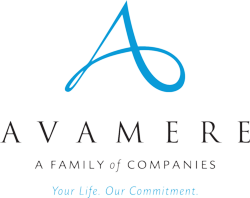 Salem, Oregon (PRWEB) April 24, 2013
Avamere Rehabilitation of South Salem has received a prestigious 4-Star rating through the Medicare Quality Ratings system. This 4-Star rating is based on a comprehensive examination of three unique categories: health inspections, staffing statistics, and quality measures.
According to Jay Ponciano, Avamere Rehabilitation of South Salem Administrator, achieving this rating is the perfect way for the hard work of his care staff to be recognized. "The quality of care our residents receive is the number one reason why we continuously come into work." Being able to claim a 4-Star rating places Avamere Rehabilitation of South Salem in the top tier in the Salem, OR area for skilled nursing and long-term care services.
Higher retention of staff has resulted in greater continuity of care for skilled nursing patients, and high marks for a comprehensive pain management program has lead to a string of deficiency-free Oregon Board of Health surveys. "It's our mission to enhance the life of every person we serve, and part of that mission entails our rehabilitation department working to get people home in a timely fashion," says Ponciano.
What does this mean for residents of Marion and Polk counties? It means they have the peace of mind knowing that when skilled nursing services are needed – whether from recouping from a fall or regaining strength after a surgery – Avamere Rehabilitation of South Salem ranks amongst the best.
Avamere Family of Companies helps seniors in more than 40 communities throughout Oregon and Washington. Avamere offers home care, independent living, assisted living, skilled nursing, memory care, rehabilitation therapy, and hospice services.
The Centers for Medicare & Medicaid Services (CMS) enhanced its Nursing Home Compare
public reporting site to include a set of quality ratings for each nursing home that participates in Medicare or Medicaid. The ratings take the form of several "star" ratings for each nursing home. The primary goal of this rating system is to provide residents and their families with an easy way to understand assessment of nursing home quality, making meaningful distinctions between high and low performing nursing homes.