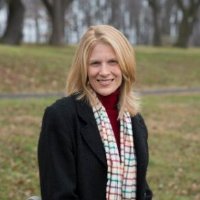 Her success in developing and managing compelling multi-cultural marketing strategies; and her consultative 'resource-based' approach makes me confident that we have selected the right candidate. - Emilia Andrews
Philadelphia, PA (PRWEB) April 24, 2013
Wilde Media Network, a digital media television network aimed at American bi-cultural Latinos, announces the hire of Andrea Kakuk as Corporate Sponsorship Sales Executive.
Major clients and agency executives have demanded a network to offer bi-cultural Hispanic television programming; targeting 2nd and 3rd generation Hispanic-Americans; while offering creative integrated marketing and experiential marketing opportunities that are beyond the traditional media buy model.
For this reason, Emilia Andrews, Wilde Media TV CEO/ President, requested this new key position to help match the desire for brands to effectively influence this much sought-after target audience.
Andrea Kakuk's education and experience lends her to be the ideal candidate for Wilde Media TV's Corporate Sponsorship Sales Coordinator. Ms. Kakuk received her MBA, Magna Cum Laude from LaSalle University and her B.S. in Business Administration and Marketing from University of Pittsburgh. "Ms. Kakuk has over a decade of marketing experience. With success in developing and managing compelling marketing strategies for targeted audiences; her multi-cultural, bi-lingual abilities, and her consultative 'resource-based' approach makes me confident that we have selected the right candidate for this essential position," states Emilia Andrews.
"I always had an interest in the Hispanic culture. I felt that Wilde Media TV was a great fit because I get to explore both my interest of the Latin culture and effectively market businesses with our target audience. I'm excited for the work I will be doing for Wilde Media TV," says Andrea Kakuk.
Integrating marketing messages and goals with Wilde Media TV programming is much easier than one might thing; especially when the network produces the original programming and works hand-in-hand with the producers of the TV shows. "Producers follow the network's lead on brand marketing integration all while maintaining content quality assurance expectations," explains Andrews.
From lifestyle, travel and cooking; to celebrity and sports, Wilde media's line-up includes 70 percent original programming. Visit WildeMediaTV.com and contact Andrea Kakuk to explore Corporate Sponsorship opportunities.
Contact Information:
Office: 215-298-9697
Mobile: 267-632-6596
Email: andrea(at)wildemediatv(dot)com
Email: Emilia(at)wildemediatv(dot)com
###
Wilde Media TV is an English-speaking digital media network dedicated to entertaining and informing American Bi-Cultural Latinos 18-49A. Today's Bi-Cultural Latinos are demanding culturally relevant content presented in their preferred language, English. Wilde Media TV is committed to providing programming that "Celebrates Culture" and resonates with our audience.
Website: http://www.WildeMediaTV.com