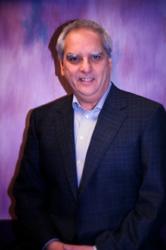 Rockville, MD (PRWEB) April 23, 2013
Steven N. Rice, D.D.S., of the Advanced Laser Gum Surgery Institute of Washington, is fully trained and certified to offer Laser Assisted New Attachment Procedure (LANAP), a laser surgery for gum disease, to Rockville patients. The laser technology stops or reduces the incidence of bleeding gums resulting from periodontal disease by removing diseased gum tissue without the need for a scalpel. LANAP utilizes the PerioLase MVP-7 laser, which has been cleared by the FDA for dental use.
This laser surgery for gum disease procedure is highly accurate and selective. Only diseased gum tissue and the bacteria causing the infection are removed, leaving healthy gums behind. Ultrasonic scalers may be used to remove tarter that has accumulated below the gum line. The gums are packed against the teeth and the laser aids in clotting. The PerioLase MVP-7 also triggers bone regeneration, which strengthens the jawbone and teeth. The result is minimal gum recession and a greater retention of teeth.
Every year, millions of adults in the United States suffer from some stage of gum disease, yet many of them do not actively seek treatment. This allows the disease to progress, which often leads to painful bleeding gums and lost teeth. In addition, links have been discovered between gum disease and issues such as low birth-weight babies, stroke, and heart problems. Proper treatment for gum or periodontal disease not only improves dental health, but other serious health issues may be alleviated or even averted.
This laser surgery for gum disease is designed to cause little discomfort or pain during the procedure or recovery. The down time necessary for LANAP is often less than a day, so most patients will not need to take much time off of work. Those who would like to know more about LANAP and its effects on gum disease can visit http://www.advancedgumsurgery.com.
Advanced Laser Gum Surgery Institute of Washington is a periodontal practice offering patients personalized dental care for Rockville, Maryland since 1981. Dr. Steven N. Rice received a Doctor of Dental Surgery degree from the University Of Maryland School Of Dentistry. He continued his education as a General Practice Resident in the United States Army, where he was awarded a Medal of Commendation. He studied periodontics at the Medical College of Georgia and was recognized as a Diplomate of the American Board of Periodontology upon completion. Dr. Rice is part of one percent of dental professionals providing the most recent FDA cleared laser procedure for gum disease and periodontal treatment. To learn more about Advanced Laser Gum Surgery Institute of Washington and their dental services visit their website at http://www.advancedgumsurgery.com and call (240) 747-7355.