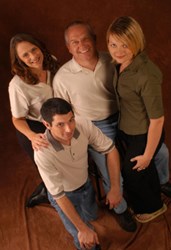 I started doing floor maintenance when I was 15 years old during school vacations.
Orlando, Florida (PRWEB) April 24, 2013
Major Floor Care, headquartered in Central Florida, has earned the service industry's coveted Angie's List Super Service Award, an honor awarded annually to the companies rated highest on Angie's List for customer reviews. Angie's List is the nation's leading provider of consumer reviews on local service companies nationwide.
"I was honored to receive the award, but not surprised. We pride ourselves on 100% customer satisfaction," said John Gartner, CEO of Major Floor Care. "Where ever we do service, we make sure to not only do a better job than just getting by, but we encourage our customers to get involved with the process."
John Gartner has done business in Central Florida for some time and John is in a business doing something he really loves. "I grew up on a Dairy and Livestock farm in Western Minnesota. I attended a small Catholic school of approximately 300 students in grades 1-12. I started doing floor maintenance when I was 15 years old during school vacations, helping Lawrence, the school custodian, strip and recoat VCT Floors, screening, recoating wood floors, and carpet cleaning."
"I never thought that it would ever lead to a floor maintenance business in the future," John mused. He continued, "Major Floor Care was established in 1997 with a promise to give each and every customer 110%. When we looked back at our workmanship in your home or business, we are very proud that we did everything we could to clean your furnishings to the best of our ability. It's something that we feel is very important. Quality and personal service are the keys to success. That pride in workmanship, which began over 16 years ago still exists with our company today."
BizCentral USA, a national business services company also based in Central Florida, handles the marketing for Major Floor Care. "John is a rare kind of business owner. He is on top of things and a 100% gentleman, a man of his word," said Thomas R. Reich, Marketing Director for BizCentral USA. "His customers feel the same; I have honestly never seen so many letters of recommendation, positive reviews, and testimonials from real customers of any one company in my 34 years of public relations."
Major Floor Care can be reached at 407.862.9614 and some of their many recommendations can be seen on Angie's List. BizCentral USA congratulates John Gartner on the Angie's List Super Service Award. BizCentral USA can be reached at 407.857.9002.