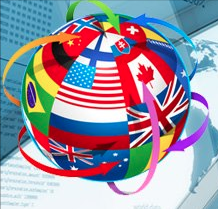 TAMPA, Florida (PRWEB) April 24, 2013
TranslationSoftware4U announces the release of SYTRANLinks Website Translator. Available in both free and paid editions, SYTRANLinks lets users conduct translation directly from an admin panel. Users simply choose from Spanish, French, German, Japanese, Chinese, and more and within seconds, an entire website is translated into the user's desired language.
SYTRANLinks is a popular tool with webmasters, who are able to easily translate their sites into multiple languages to reach customers across the globe. Because of the easy-to-use interface, even the least technical business owner can use SYTRANLinks to create a website that looks like it was specifically designed for the customers who speak that language.
Because SYTRANLinks is Cloud-based, administrators aren't chained to one computer. Translation can be conducted by multiple team members. The admin panel will allow business owners to see which staff updated a certain page at a given time and business owners can assign tasks to specific workers and track when assigned work has been completed.
For businesses that have translators on staff, SYTRANLinks provides administrators the ability to grant translators access only to sections of the site that need to be edited or to the entire site. If a site caters to a more global audience requiring multiple translators, administrators can easily track which edits are complete and which edits are still in progress.
Another feature businesses have found useful is SYTRANLinks' suggestion tool, which can be implemented into a website. Visitors can suggest alternate translations that will not only improve the text on a site, but also help visitors feel as though they are a part of the site.
If a website has SEO, SYTRANLinks will convert that text as well, ensuring a site is visible on multilingual searches. Title tags and meta data will be translated to these other languages to preserve all the hard SEO work a business has done. Because translations are stored on a business's server, those translations are also indexed by search engines, increasing a business's global visibility.
SYTRANLinks also allows users to store translated images with translated content. While SYTRANLinks cannot yet translate text embedded in an image, TranslationSoftware4U emphasizes that this functionality is currently in the works. Soon, businesses will be able to translate text on graphics as easily as they translate website content.
Because SYTRANLinks translates content as it is posted to a website, translations are immediate, ensuring sites are indexed as quickly as possible. As the top-selling translation software in the world, SYTRANLinks' free version is an undeniable bargain for any business. Considering the cost of hiring translators to do the work, even SYTRANLinks' more robust packages are a great deal, starting at only $600 per year.
For more information on SYTRANLinks, visit TranslationSoftware4U.com. SYTRANLinks also offers software for translating Microsoft Office documents, small chunks of text copied from websites and documents, and PDF files. Located in Tampa, Florida, SYTRANLinks is a product of Imagiforce Corporation, which has been providing translation solutions for business and personal use since 1987.