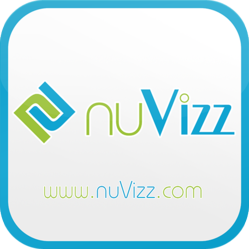 "… Companies have started to recognize the need for end-to-end mobile solution strategy and our growth is testimony to the fact that our customers recognize us not only for technology but our unique vision in this space…" Guru Rao – Co-Founder at nuVizz.
Atlanta, Georgia, USA (PRWEB) April 26, 2013
nuVizz, Inc. today announced that its annual revenue for 2012 grew more than 300% from the previous year. nuVizz has seen a steady demand for its consulting services as well as the Enterprise Mobile Solution platform. nuVizz provides an end-to-end mobile solution platform to manage, deploy and secure mobile devices and create and deploy enterprise mobile applications. nuVizz offers innovative line of business mobile solutions in the areas of supply chain and distribution, filed service management and healthcare.
About nuVizz
nuVizz, Inc., a privately held company based in Atlanta provides Enterprise Mobile Solution platform and line of business mobile solutions. nuVizz approach to Enterprise Mobility is unique as it focuses on providing an end-to-end mobile solution for enterprises built on its mobile platform. The mobile business solutions are bundled with Enterprise Mobile infrastructure components such as Mobile Device Management (MDM) and Mobile Application Management (MAM) and the infrastructure components are offered for free with line of business mobile solutions. The consulting practice offers services in the areas of Enterprise Mobility and Supply Chain and Logistics.