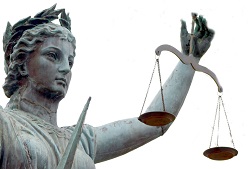 American consumers can do something about this by lending their support to advocacy groups such as RxRights.org to help protect their access to safe and affordable medications.
Winnipeg, Manitoba (PRWEB) April 25, 2013
On March 25th 2013 the U.S. Supreme Court heard arguments in the Federal Trade Commission (FTC) v. Actavis Inc., et al. (Case No. 12-416, United States Court of Appeals for the Eleventh Circuit) lawsuit in which the FTC is challenging a drug manufacturer's practice of paying their competition to delay the launch of generic versions of brand name drugs. According to a 2010 FTC report, such tactics are bolstering drug manufacturers already significant profits by an extra $3.5 billion per year. The same report claims " A hypothetical consumer paying $300 per month for a brand-name drug, instead of a generic price as low as $30 per month, could pay as much as $270 per month more for prescription drugs. Over a 17-month period, this could total additional expenses of $4,590 resulting from the extra delay that occurs, on average and weighted for sales." Community Catalyst, a non-profit health care advocacy organization, predict that the outcome of this lawsuit "will affect the affordability of prescription drugs for millions of Americans".
The practice of 'pay-for-delay' appears to be widespread in the drug manufacturing industry and is not limited to North America. In the U.K. the British Office of Fair Trading is currently investigating GlaxoSmithKline for alleged 'pay-for-delay' settlements made to three generic manufacturers who were set to launch generic equivalents of their antidepressant medication Seroxat (Paxil in the U.S.). Such practices, the O.F.T argues is in breach of antitrust law. If investigations find a company to be in breach of antitrust law they can be fined up to 10% of their worldwide revenue.
David Zimmer, President of TheCanadianPharmacy.com, an online Canadian pharmacy, expressed his concerns over drug manufacturers 'pay-for-delay' tactics, stating "We serve Americans every day who struggle to afford the costly medications their doctors prescribe. Drug manufacturers paying to delay more cost effective generic medications entering the market is preventing thousands of Americans from receiving the medication they need and putting them under immense financial strain. We sincerely hope the FTC is successful in ending this practice." When asked if American consumers can do anything to combat high medication costs, David responded "American consumers can do something about this by lending their support to advocacy groups such as RxRights.org to help protect their access to safe and affordable medications. I'd also encourage consumers to explore other safe sources for their medications and to do some price comparison. In Canada we are fortunate that the Canadian government regulates how much pharmaceutical companies can charge for their brand name medications. We are also able to source generic medications from international suppliers. This often means we can provide savings in excess of 50% on medications Americans currently obtain from their local pharmacy."
The Canadian Pharmacy has been providing its customers significant cost savings on their medications for over 10 years. As a CIPA certified online Canadian pharmacy and international prescription service The Canadian Pharmacy provides substantial savings on the cost of prescription medications.
About The Canadian Pharmacy:
Located in Winnipeg, Manitoba, The Canadian Pharmacy employs a dedicated team of licensed and experienced pharmacists, physicians, technicians, and customer service representatives to provide our customers with any and all information they may desire about their medications and their suggested use. The Canadian Pharmacy is a Member of the Canadian International Pharmacy Association (CIPA), the Manitoba International Pharmacist's Association (MIPA), is a 5-Check Rated Pharmacy by PharmacyChecker.com and a member of the Better Business Bureau.
The Canadian Pharmacy's mission is to provide safe, affordable access to high quality pharmaceutical products and services.