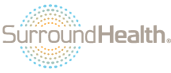 We're honored to provide a place where everyone can come together and connect about how to effectively reach patients and communities.
Clark, N.J. (PRWEB) April 25, 2013
SurroundHealth, a free online learning community where health professionals can engage and share best practices in a common space, marks its two-year anniversary this Friday with major milestones and fast-paced growth.
Since its launch in April 2011, the community has extended its reach to include thousands of health professionals from various backgrounds, fields, and areas of expertise. The top five credentials and certifications include Dietitian (RD), Pharmacist (PharmD), Certified Diabetes Educator (CDE), Masters in Public Health (MPH), and Certified Health Education Specialist (CHES). A critical audience in the healthcare space, these health care extenders represent the frontlines of patient care — assuming roles as educators, navigators, and advocates, among other patient-facing fields.
Because of the value seen in these members, this pool of expertise already has been dipped into for several research opportunities, including original market research reports by SurroundHealth's parent company, HealthEd Academy. The most recent report, "Engaging Patients From Multicultural Backgrounds," explores how health care providers can deliver culturally competent care in a diverse society.
SurroundHealth has had significant member growth, especially over the last year, jumping from 1,200 members in April 2012 to almost 5,000 in April 2013. The growth can largely be attributed to SurroundHealth's popular webinars, with recent webinars attracting more than 500 registrants each. Topics have included healthcare careers, patient engagement, and leadership in healthcare. Most recently, with a grant from the National Communication Association, SurroundHealth hosted a Health Literacy Webinar Series, designed for healthcare providers who work in Patient-Centered Medical Homes (PCMH) settings and other practices.
Gaining recognition in various spaces, SurroundHealth was also just named an Education Hero finalist in the NJBIZ HealthCare Heroes awards.
To celebrate the 2nd anniversary along with the membership milestone, SurroundHealth is offering a welcome kit to the 5000th health care professional to sign up.
Reflecting on SurroundHealth's growth over the past two years, Community Director Dominika Murphy says she's continually impressed by the breadth and depth of the expertise of new members.
"SurroundHealth represents just how diverse health professionals can be," says Murphy, MPH, CHES. "We're honored to provide a place where everyone can come together and connect about how to effectively reach patients and communities."
To learn more about SurroundHealth, visit http://www.surroundhealth.net.
About SurroundHealth
SurroundHealth is a free, online learning community for health extenders, educators, and other professionals from diverse backgrounds. Our goal is to provide a venue for these professionals to stay informed, discuss and share ideas, knowledge, news, and resources. The community was launched by HealthEd Academy, a division of HealthEd dedicated to fostering research and development in health education.
#