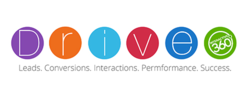 Amarillo, TX (PRWEB) April 23, 2013
Interactive 360, Inc. CEO Rick McLey and his team are getting ready to head to Florida for the upcoming 14th Digital Dealer Conference and Expo to be held in Orlando. The Conference and Expo is being held at the Rosen Shingle Creek Resort in Orlando, Florida from May 7 to May 9, 2013. Interactive 360, Inc. will be joining an impressive lineup of exhibitors and keynote speakers that will be offering demonstrations and information on the latest in digital marketing products, services and practices designed to help auto dealers create and maintain a dominant online presence.
The Conference and Expo will feature more than 100 high intensity workshops, sessions and case studies on a variety of topics ranging from Sales to Data & Analytics, CRM and Reputation Management as well. The three-day event will also feature over 100 technology-specific exhibitors covering all aspects of auto dealership function from Web Design and Development to Sales Training, Lead Generation and even HR and Training and Consulting tools. Some of the biggest names in all areas of the automotive industry will be on hand to provide dealers with the tools and information they need to help keep their dealership one step ahead of the competition.
Interactive 360, Inc. CEO Rick McLey and other team members will be on hand to provide demonstrations of their unique "one-stop shop" digital marketing packages available to auto dealerships. Interactive 360, Inc. will debut its "Drive" theme, which is as unique as the company itself. Rick explains it as Interactive 360 Inc.'s goal to "drive awareness, lead, sales, loyalty and above all, success" for their clients and for themselves as well. For more information about Interactive 360, Inc. and its innovative digital marketing packages, please visit their website at Interactive360.com. If you are attending the Digital Dealer Conference, the Interactive 360, Inc. team invites you to stop by and let them demonstrate how they can drive your dealership to market dominance.