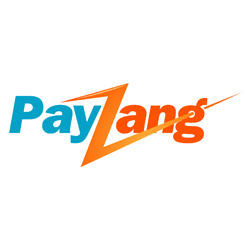 PayZang's pay-as-you-go model enables merchants of all sizes to take advantage of mobile payment processing and API development tools.
Salt Lake City, Utah (PRWEB) April 24, 2013
PayZang announces the launch of its one-of-a-kind comprehensive payment platform that provides a one stop shop for all payment requirements for merchants needing Card and ACH payments. This platform solves the problem for merchants who do not want piecemeal solutions.
It addresses the needs of technology savvy merchants as well as merchants who want to get up and running quickly with broad payment technology options like online payments page and mobile payment applications. It is ideal for small merchants and yet it serves the need for enterprise level merchants with thousands of customers. It is also the perfect choice of merchants who want to embed payment solutions behind the scenes so the payment workflow is integrated with the merchant's business workflow because of a very stable and flexible API that undergirds the payment platform.
All of this comes with a universal payment gateway that supports most major credit card processors like First Data, Global, Elavon, TSYS and many more. In addition, the payment gateway can also be used for initiating and accepting ACH payments.
The ability to use both Card and ACH makes it a unique gateway for merchants because they can use one payment option as the backup for the other payment option. Combined with SAS 70 and PCI compliant data centers and 99.9% availability, the payment products are available in a safe, secure and efficient manner when a merchant needs to accept or initiate payments.
The highlights of PayZang's payment platform are:
Online Payment Page: Intended for merchants who have a need to accept Card and ACH payments right away. This method of payment is ideal for small to medium merchants.
Mobile Payments Application: Intended for merchants who are on the go and have a requirement to accept payment where there is minimal access to a computer. PayZang's mobile payment application on the iOS based platform is compatible with iPhone 3, iPhone 4, iPhone 4S, iPhone 5, iPad and iPod with Android OS support available this spring.
Integrated payment API: Intended for merchants who want to accept payment within their mobile application or their website or for merchants with unique workflow requirements. This is ideal for software development platforms, eCommerce platforms, integration specialists, practice management software or any company that has a development footprint. PayZang provides comprehensive API support on all popular stacks like Linux, Windows XP/Vista/Win7, Mac OS and languages (C, C#, Perl, PHP, Visual Basic, Java, Java script etc.).
About PayZang:
PayZang provides superior, cutting-edge payment processing solutions for business owners, online merchants and even brick-and-mortar operations regardless of the size of their business. Developed to supply reliable and user-friendly on-demand merchant services, PayZang offers solutions such as a customizable pay-as-you-go model that works with its intuitive suite of merchant tools for handling payment processing needs across a wide range of industries. For more information about PayZang's merchant services and products, visit http://www.payzang.com or contact an authorized consultant through the website's online contact form.