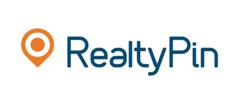 (PRWEB) April 24, 2013
Realtypin.com -- a website with over a million residential and commercial real estate listings nationwide -- has been paying careful attention to Florida's housing market. Their housing experts are happy to see that the Sunshine State's home sales jumped 9% in March, because they say it indicates that the market is on the mend.
"Florida has had some of the worst housing woes over the past few years," said James Paffrath, the co-owner of Realtypin.com. "Because prices there rose so high during the housing boom, they plummeted further than most other places when the bubble burst. Florida homeowners have had a tough road, but they're starting to see the light."
The number of pending sales in Florida increased to more than 20,000 in March. That accounts for a 9% gain between March 2012 and March 2013. March was also the 15th month in a row that Florida's median home prices beat out their prior year counterparts. That means more of Florida's homes are starting to sell -- and for more money.
Half of Florida's housing purchases were all-cash transactions. For the team at Realtypin.com, that's an important statistic.
"It's a sign that investors are working fast and furious to scoop up Florida homes," said Paffrath. "Investors are known for paying in cash, instead of getting a mortgage like the so-called 'traditional' buyers do. If the investors are this interested in Florida real estate, it's proof that there is money to be made in real estate here."
Part of the reason that Florida's home prices are going up is because of a small pool of properties for sale. Florida's inventory only grew 3% in March, and the average home here is only on the market for less than two months. Because the supply is so small, it is driving home values up.
The biggest gains are being made in South Florida. Nearly 3,500 homes were sold throughout Miami, Ft. Lauderdale, and Pompano Beach in March. Despite the lack of inventory, though, there are thousands of homes in that area listed for sale on Realtypin.com.
For more analysis from Realtypin.com's experts, log onto http://realtypin.com.